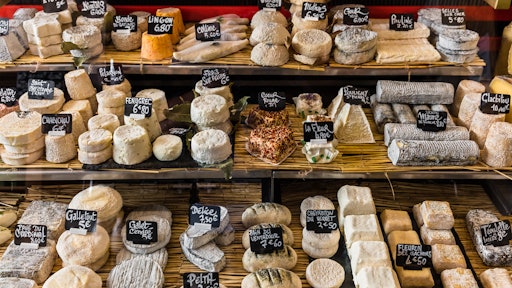 Getty Images
Continuous supply chain disruptions remain the root cause of higher food prices, according to a TraceGains report. In fact, the rising cost of ingredients is pushing consumer packaged goods (CPGs) to modify recipes or create new formulas altogether, forcing food processors to adopt greater supplier diversity and enlist contract manufacturers.
"As consumers, we feel the pain of supply chain issues each time we walk out of a grocery store," TraceGains CEO Gary Nowacki says. "This survey sheds light on the problem directly from a CPG's perspective and lets other food and beverage companies know they're not alone in this fight. Forward-thinking CPG brands have used this unfortunate time as a wakeup call to modernize antiquated operations and those who already have are much better positioned to mitigate disruptions with as little impact as possible."
From TraceGains:
● Nearly 90% of survey respondents admitted that higher prices have shaped the way they're doing business today. 37% of CPGs acknowledged modifying more than 20 recipes or product formulas, while another 25% modified between six to 20.
● Roughly two-thirds (65%) were forced to raise prices in the last two years.
● Nearly 50% completely halted production on some products, and another 46% confessed they have not been able to keep up with consumer demand.
● More than two-thirds (69%) of respondents plan to expand their supplier networks in the next 24 months.
● One-quarter will reshore their supply base to deal with continued instability, and 41% will change or eliminate product offerings altogether.