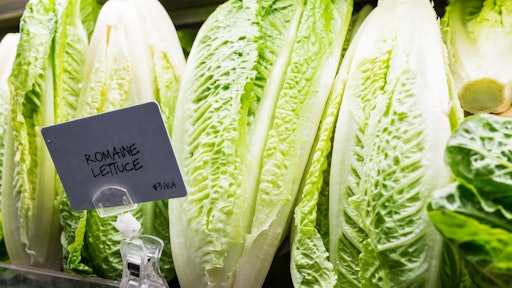 Getty Images
Food and food system innovation was a key topic of discussion at the 2022 United Nation Climate Change Conference (COP27). The solutions and strategies fall on the $4.5 trillion in new economic opportunities that could be generated in the next eight years by transforming the world's food system to create a net-zero and nature-positive world. But, some may wonder how nature will actually fit into the solution(s).
By working with nature (rather than against it) and transitioning to more inclusive, sustainable and climate-resilient practices, crops can be grown more efficiently and regeneratively. This creates a healthier, resilient and more equitable food systems and contributes to reducing greenhouse gas emissions to which food production accounts.
But how do we get there? What does agriculture being driven by sustainability really mean?
Sustainability should be about impact, not trendy labels
Consumers' willingness to pay for organic produce, or produce that is branded as cleaner, healthier and more nutritious, continues to grow despite increasing economic hardships and inflation. Demand for cleaner, more sustainable products, including the move away from chemical pesticides due to environmental and safety risks, has been driven largely by consumers, as will the next era of more sustainable food system practices.
A continued misconception, however, is that everything labeled organic is by essence more sustainable. Sustainability must be measured by the impact on the whole ecosystem: the soil, planet, farmers, workers and beyond - both in the near team and for future generations. While often overlooked, some organic practices can actually cause severe environmental, economic and societal concerns – the long-term environmental and health concerns caused by widespread copper salts usage in vineyards being a prime example.
The industry needs to embrace more natural approaches in agriculture and farming, but those practices (whether labeled organic or not) need to be effective, sustainable alternatives to the chemical solutions that heavily rely on oil throughout their lifecycle. Unfortunately, consumer-conscious growers around the world continue to consider new alternatives to chemicals, they are yet to be enthused by the results.
Not all biocontrols are created equal
While the move from oil-based chemical pesticides to bio-based alternatives seems to be part of the answer, many currently available biological solutions cannot deliver on the high expectations of today's growers. Microbials and other existing biological solutions often lack consistency, quality and efficiency.
Protein-based biocontrols inspired by nature have the potential to deliver the best of both worlds: they combine the core benefits of chemical pesticides (i.e. the reliability and consistency needed to properly protect yields) together with the safety profile of biologicals. The transition won't happen overnight, however. Growers can't simply flip a switch, move to non-chemical options and create instant sustainability; the integration of effective biocontrol solutions into ongoing sustainable ag efforts will be the ultimate pivot point.
Diversity is needed in agriculture and food systems practices. A balanced approach with a strong mix of technologies, solutions and approaches will allow us to grow the food that gets us closer to a nature-positive world. As novel biofungicides, bioinsecticides, biobacteriacides, etc. become standard elements in crop and food protection practices, we can reduce the reliance on chemicals (and harsh or ineffective organic and biological solutions) to better safeguard the health of food, growers and environment.
Streamlining regulatory approvals
COP27 was a great start, but the discussions matter by spurring action. The next era of bio-based ag innovation is sitting in regulatory approval workflows. If the full expanse of safer, more sustainable options are not even made available to growers, how can we expect substantial change across our agriculture and food systems?
Streamlining bio-based protection regulations would remedy the current backlog of biological product registrations and get cleaner options into the hands of growers more quickly. Environmentally sound solutions should not spend years waiting for approval because of the chemical-based crop protection mistakes of the past. New regulatory processes and workflows are needed to nurture innovation in the biocontrol era.
Acting on the calls from COP27
COP27 may have furthered the conversation, but work has just begun. Once more bio-based alternatives become readily available across key markets like the United States and Europe, growers will finally have the tools they need to create a more climate-friendly ag ecosystem.
Research and development efforts are well underway to discover and develop new solutions for today's food system challenges. Continued innovation will only take us so far though. Actively advocate for a sense of urgency with policymakers and regulators and work together to clear roadblocks and streamline processes to help drive a more sustainable, resilient food system.