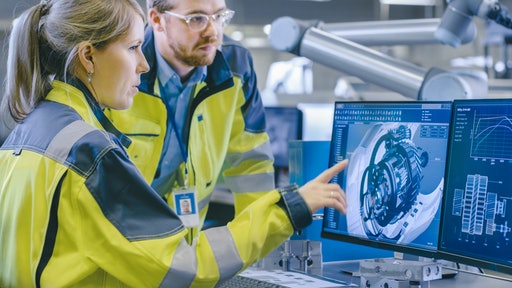 Getty Images
The great rehiring is beginning in the United States with more than 7,300 employers reporting the most optimistic outlooks since 2000 for the three months ahead, according to the latest ManpowerGroup Employment Outlook Survey.
"Employers are ready to bring their workers back as restrictions lift and America gets ready to for the 'New Next' and 'In Real Life' connections resume," says Becky Frankiewicz, ManpowerGroup president, North America. "Yet childcare challenges, health concerns and competition mean demand still outstrips supply, which is dampening the 'big return' of the American workforce. It's a worker's market and employees are acting like consumers in how they are consuming work, seeking flexibility, competitive pay and fast decisions. Now is the time for employers to get creative to attract talent, and to hold onto the workers they have with both hands."
Employers in all 12 U.S. industries report positive outlooks, including: Wholesale and retail trade (+29%) Transportation and utilities (+26%) Durable and non-durable goods manufacturing (+25%)
From PR Newswire:
Since WWII, almost half of employers have reported difficulty filling roles in operations and logistics and nearly a quarter (23%) reported the same for manufacturing and production roles. There is rising demand for relevant soft skills with resilience, collaboration, critical thinking and analysis from employers across all sectors.

Employers in all 12 U.S. industry sectors expect to add workers during the upcoming quarter.