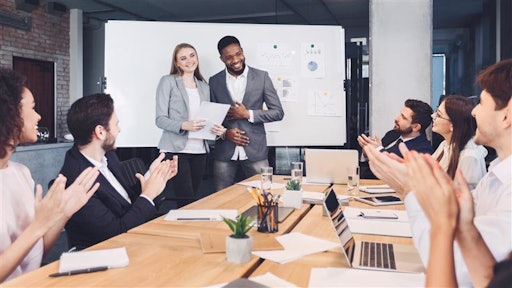 Prostock-studio
Last week, I spent three days with my co-workers. IN PERSON. Not on Zoom. Not on Teams. Not over the phone. In person. It was glorious. It was emotional. It was refreshing. It was soo much fun! And, more importantly, it was like chicken soup for the soul.
I've worked as a remote employee for close to five years now, but have always had the option to visit the office, hang with co-workers at tradeshows and so on. When the Coronavirus disease (COVID-19) hit, it took away those options.
I had not seen my team in person since March 2020.
But, thanks to the vaccine, myself and others are able to return to somewhat of a normal way of life.
And, that includes work functions.
That's why instilling a positive company culture is of the utmost importance. Little getaways that pull your team away from their desk, away from their email, away from deadlines and into an environment where it's just the team collaborating, laughing and learning is like pressing the re-set button; a button that I personally have not touched since COVID-19 hit.
This positive company culture isn't just about everyone getting along. It's about creating a family. My co-workers are my second family. We know each others' kids and pets, we lean on each other when the going gets tough and we pick up where the other left off, no questions asked.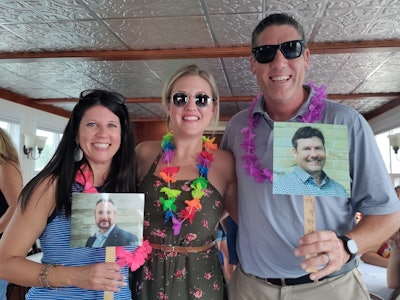 This company culture entails everyone rolling up their sleeves to get the job done, without someone saying, sorry, that's not in my job description.
It's about supporting others for their achievements and successes. It's about being each other's cheerleaders. I watched people win awards who are more than deserving for their hard work; in fact, they are instrumental in our own behind-the-scenes successes. 
A positive company culture is more about treating your employees like people than a body in your business.
Actions speak louder than words; they mean more than a little bonus or a thank you card. It shows that executives care and appreciate you.
While we did miss some team members on this trip, being able to hug the ones that did show up was the highlight of my summer. Cheers to a positive company culture! And, kudos to companies that care and aren't afraid to show it.