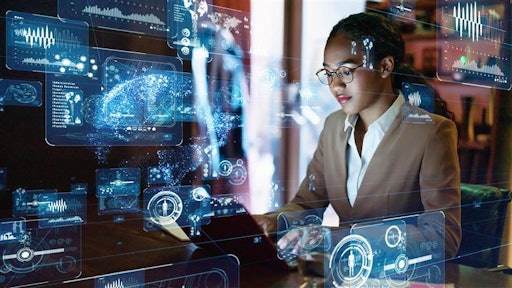 metamorworks - stock.adobe.com
Only 9% of supply chain organizations expect to achieve revenue gains due to uncertainty, according to a survey by Gartner, Inc. Supply chain organizations that achieve an antifragile state not only survive, but benefit, from uncertainty.
"An antifragile supply chain starts with the Chief Supply Chain Officer's mindset," says Tim Payne, VP analyst in Gartner's Supply Chain Practice. "Rather than trying to keep uncertainty out of the supply chain, antifragile supply chains embrace uncertainty with the objective of learning, evolving and adapting their capabilities based on their improved knowledge of it."
Key takeaways:
The survey data revealed that 28% of supply chains expected no gain or loss in revenue, while 63% of respondents expected a loss of revenue due to exposure to uncertainty.

Gartner's

analysis identified a select group of antifragile capabilities for chief supply chain officers (CSCOs) to deploy that are 2.1-4.9 times more likely to gain revenue for their organizations when confronted with uncertainty.

The Top 6 antifragile capabilities highly significant in driving a supply chain toward gains during uncertainty include decision processes and collaboration; calculating ROI for supply chain investments; managing the assessment of uncertainty; supply chain redundancy; supply chain planning; and monitoring, adjustments and responsiveness.
"The inability to cope with uncertainty is driven by a misallocation of initiatives to the wrong strategy. Nearly half of respondents said that more than 50% of their supply chains' key capabilities are set up to attempt to keep uncertainty outside the supply chain. This overinvestment in a barrier to keep uncertainty out actually stifles the ability to learn from it, keeping most supply chains today in a fragile state," says Payne. "An antifragile mindset changes how CSCOs approach and shape their capabilities, including in areas such as integrated planning, ROI calculations, supply chain redundancy and assessing uncertainty. Our research shows that a select group of antifragile capabilities are especially effective in moving a supply chain into the antifragile state."