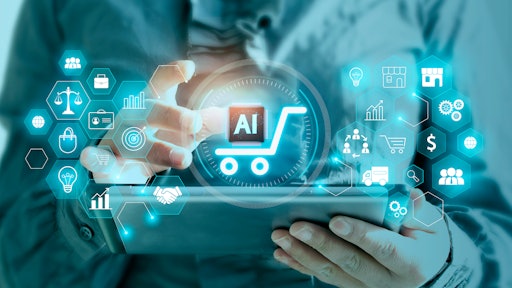 tom/stock.adobe.com
Coveo announces early access to Coveo Relevance Generative Answering for B2B and B2C commerce enterprises. This expands the program to give manufacturers, distributors and retailers access to test Coveo's generative answering solution at enterprise scale on their ecommerce sites. This new capability will revolutionize product and knowledge discovery with access to secure enterprise-ready generative answering for Coveo Commerce customers.
"We believe that augmenting current commerce experiences with GenAI has the potential to change the way customers shop and buy. In traditional in-store interactions, customers naturally ask product-related questions. Replicating this ease of inquiry in an online environment has been a challenge, until now," says Laurent Simoneau, president and CTO of Coveo. "We're confident that our generative answering capability will provide businesses with a way to differentiate their digital storefront experience by putting their domain expertise and knowledge at the forefront. It will enable brands to share product information with customers in a more conversational way. This is a particularly important component of the go-to-market strategy for many of our B2B customers."
Key Takeaways
Coveo

Relevance Generative Answering empowers customer experiences with generative AI question-answering capability by leveraging Large Language Models (LLMs) on top of the leading unified indexing functionality of

Coveo's

platform.

Coveo

Relevance Generative Answering is scalable, secure, traceable and provides accurate and relevant answering from multiple sources of content.

Coveo

Relevance Generative Answering is a natural augmentation of

Coveo's

AI models and can be injected to improve each touchpoint across the customer journey from early in the sales cycle to post-sales customer service.