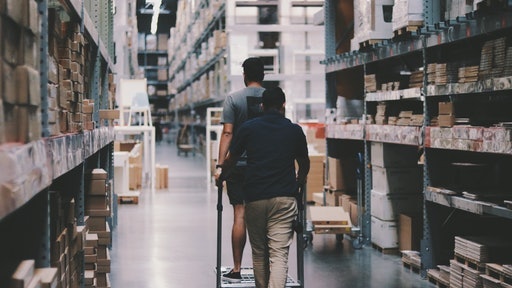 Pexels Alexander Isreb from Pexels
goTRG launched goWholesale, a new platform that leverages real-time data to enable retailers, manufacturers and wholesalers to buy and sell new, refurbished and overstock premium wholesale goods.
"Wholesale buying can be a very antiquated experience," says Sender Shamiss, CEO of goTRG. "We're bringing to life a new platform that allows retailers, manufacturers and wholesalers transparency for buying and selling products. It has never been done before. With the overstock issues that are plaguing the retail landscape today, it is the perfect opportunity to show retailers that there is a way to exit inventory and receive maximum recovery, preventing product from making its way into landfills."
From AccessWire:
This new platform allows retailers and manufacturers to exit new and refurbished electronics. goWholesale also offers wholesale buyers a marketplace exchange that offers a sophisticated, transparent and gamified buying experience.

Major categories include smartphones, headphones, video game consoles, wearables, computers, TVs and non-electronics such as toys, tools and home improvement items.

This shipping visualization tool provides information about how full each box or pallet is as items are added to orders, which helps wholesalers take advantage of filling up an entire box or pallet.

The location selection offers the ability to pick location of where items are coming from.

The price history tool offers data that showcases pricing suggestions and history of product sales.