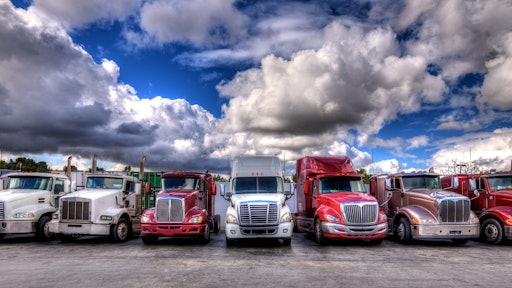 hit1912/stock.adobe.com
In 2021, LTL carriers had a combined revenue of 46.6 billion dollars in the U.S. alone. With that kind of profit, third party logistics providers (3PLs) know there's no time to waste. Slim margins become even more narrow as time passes by, and 3PLs must work within the space they're given to provide the high-end, swift service expected of them.
The logistics industry has witnessed the automation boom for every sector of the supply chain. While change is inevitable with the advancement of technology, there has been a significant shift in the distinct area of LTL transportation management systems.
LTL's popularity has everything to do with the cost savings that come from only paying for a small portion of a truck's available space instead of a full truckload. Seeing the massive market for this, 3PLs have stepped up to the plate in managing, expediting, and negotiating prices for trucking on behalf of these large businesses.
Valued globally at 962.1 billion USD, the third-party logistics market is no joke either. This is why the companies that manage LTL are looking forward to automation in the industry, to streamline their operations further and ensure they don't miss out on hidden earnings.
Automation makes it possible to consolidate processes, reduce labor costs, eliminate redundancies, increase accuracy and improve customer satisfaction - just to name a few positives. It also ensures all operations are carried out accurately and efficiently in real-time, leading to faster delivery times with fewer errors. This makes it ideal for the LTL industry, as they heavily rely on quick turnaround times.
With the help of automated routing algorithms, the system can assign the most cost-effective trucks for shipment and ensure on-time deliveries despite tight schedules. This aids in reducing overall operational costs while making sure that customers get their shipments quickly and safely.
There are three major blocks automation will provide savings and efficiencies within:
1. Time
It's inevitable that shipments get caught and face delays due to unforeseen circumstances like inclement weather. But these issues can cause an entire group of employees to become wrapped up in trying to mitigate complaints from the customer while they could be instead getting to the root of the problem.
If automation is involved, they can instead spend their time on a small percentage of difficult shipments because they know their customer service is already being taken care of. Any additional moments they have can now be leveraged across the other transactions and still allow the company to have a profitable LTL division.
This allows the easy shipments to stay easy and takes back a copious amount of time. Companies can now actually focus and provide fantastic client care on the more challenging shipments.
2. Growth
Every business has a great desire to improve workflow and enhance efficiency, and LTL automation is a veritable guarantee that a brokerage is going to see great results in their growth. For example, Boost Transport, recently touted that they've become 20% more efficient since having 95% of their shipments go through automation. This is directly related to the fact that they have quadrupled the number of shipments they've taken on without having to hire a larger workforce to control that increased volume. LTL automation allowed them to experience measurable growth without the inconvenience or setbacks.
3. Profitability
A way to make the most out of this technology is to automate 90% to 95% of the LTL rate. In turn, this will ensure that there's nearly, or completely, no touch from the company's team, resulting in an overall decrease for cost per transaction.
Profitability often comes back to time management and what employees spend their hours working on. The reason that LTL automation always improves earnings is because it optimizes and manages delivery processes throughout the entire operation, leaving critical team members to nourish and foster deep relationships.
While the technology itself minimizes errors and delays, they are bound to happen in the logistics industry. This is why having a system to minimize the damages and handle the shipment for smooth deliveries builds a stronger return on investment.
What's Next for LTL Automation?
The benefits of LTL automation are not only limited to 3PLs, but they can be extended to shippers, carriers and even the consumer. With informed decision making backed by heaps of data, the technology will help foster a more transparent, reliable and cost-effective supply chain for all stakeholders invested.
As such, 3PL providers should take advantage of this opportunity as it presents itself to improve operational efficiency and stay ahead of the curve in a rapidly changing logistics environment.