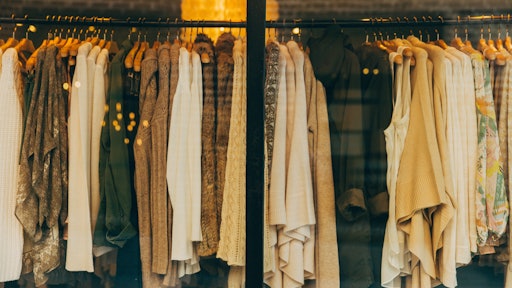 Getty Images
With the holiday sales season in their collective rear view, retailers are already re-setting for their next seasonal sales opportunities and looking toward a year that offers as much promise as it does uncertainty. But, what is certain is that record-setting holiday sales will be followed by greater-than-ever returns volume. And, that means merchants must ensure they're prepared now to efficiently, safely and compliantly manage those returns characterized as hazardous that will be coming back to their stores and distribution centers.
Changing regs, aggressive regulatory enforcement and increasing returns volume are combining to create a demanding and complex operational environment. Retailers must give the same kind of focus to compliant returns management given to developing improved omnichannel activation and fulfillment. Failure to proactively invest and institute effective haz management for returns could prove costly; a lesson that several retailers have recently learned the hard way.
Regulators are committed to sustainability and safeguarding the environment
Even as states struggle with the still-raging pandemic, there's been no letup in regulatory enforcement. A topline assessment shows some states clearly committed to holding retailers accountable for any documented violation of environmental regulations. Active and aggressive prosecution of retailers is regularly resulting in seven-figure fines for those cited for improper handling, transportation and disposal of hazardous waste -- serious hits to their bottom lines that could have been avoided.
Hyper-environmentally conscious California is leading the enforcement wave, and has collected more than $6.25 million in fees, fines and charges from three targeted retailers since September 2020.
Most recently, Ross Stores, Inc. was ordered by the Monterey County Superior Court to pay $3.335 million as part of a settlement of a civil environmental litigation that concluded in December.
According to the District Attorney's office in Alameda County, more than 400 Ross and dd's Discount Stores operating across the state unlawfully handled and disposed of various hazardous wastes and materials, including electronic waste, cosmetics, batteries, mercury lamps, personal care products, aerosol spray cans and other toxic and ignitable materials.
In October 2020, Bed Bath & Beyond (including Cost Plus, buybuy BABY, Harmon, Harmon Face Values, World Market and Cost Plus World Market stores) agreed to a $1.49 million settlement in Ventura County Superior Court. They did so after being accused of unlawfully handling, transporting and disposing of batteries, electronic devices, ignitable liquids, aerosol products, cleaning agents, and other flammable, reactive, toxic and corrosive materials at local landfills that were not permitted to receive those wastes.
And, in September 2020, Kelly-Moore Paints reached a $1.43 million settlement with 10 counties in California as a resolution to allegations the company routinely and illegally disposed of products (including electronic devices and aerosol products) by directing them toward municipal landfills not authorized to accept hazardous waste.
Robust returns management offers the best protection
These three cases all center around similar allegations of improper handling, storage and disposal of commonly found hazardous materials -- many of which retailers, across verticals, currently have in their stores and distribution centers, with more already coming back.
In order for retailers to protect themselves and the environment, they must be sure their returns management systems provide the critical functionality central to compliant haz management. There are three system requirements that show themselves to be key:
1) Process specificity
Confidence in achieving and maintaining compliance begins with ensuring that all instructions to employees -- from pre-sort to final disposition and documentation -- are clear and that there's no need for interpretation. As retailers and third-party logistics providers (3PLs) employ different haz handling and disposal processes in their stores and facilities, a superior system is one that can be easily configured to match the retailer's business rules and able to make disposition recommendations specific to those rules.
2) Portability
As operational and logistical adjustments seem to be an almost constant occurrence in today's ever-evolving marketplace, retailers need a haz management system that can enable pre-sort, initial classification and first-stage disposition decision making wherever there is returned product. Whether it's in the stockroom or the distribution center, employees need to be able to get haz guidance via wireless devices. This mobility will prove additionally beneficial as being tied to a dedicated workstation could prove sub-optimal if space becomes an issue.
3) Sustainability
Sustainability starts with compliant haz management. The priority that retailers are placing on protecting the environment is both warranted and laudable. However, successfully mitigating environmental risk demands a system that consistently delivers clear direction for the compliant processing of haz returns in the most sustainable manner possible. Retailers committed to advancing sustainability must be confident that their haz management process is informed by a replete and regularly updated haz classification database. Nothing less will suffice.
Retailers must be as environmentally conscious as regulators.
With states contending with growing budgetary burdens there's no doubt that continued and aggressive enforcement of environmental statutes will be part of the much debated "New Normal" that is rapidly taking shape across the retail ecosystem. Therefore, retailers must be equally aggressive in deploying haz management systems and processes that are reliable and robust enough to ensure cost-effective compliance.
Waiting to act will only get more expensive.