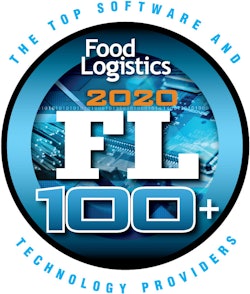 When planning for 2020, many companies had "software and technology implementation" near the top of their lists. However, once the Coronavirus disease (COVID-19) pandemic hit in mid-March, companies re-shifted their priorities, placing emerging technologies in the No. 1 slot.
Adding to that, e-commerce has now become the preferred way to shop—despite the fact that more retail stores are opening back up. Grocery retailers drastically revamped their services to better cater to consumers' ever-changing needs, shifting to curbside pickup and opening micro-fulfillment centers to exclusively serve online orders.
"Right now, groceries are trying to adapt, but it's an inefficient system, with staff walking up and down the aisles to assemble orders," Rob Wilson, an L.E.K. managing director said in a press release. "This is not sustainable from an operating margins standpoint. So, to address that, they've started installing micro-fulfillment centers within grocery stores to automate the picking. And, that's extremely interesting. If operating expenses become much lower, because with digital ordering instead of cashiers and robots instead of manual picking and restocking the shelves, that could change the financial picture of a grocery store if it is a significant chunk of its volume."
If 2020 has proven anything, technology solutions are greatly needed within the global food supply chain.
Food Logistics' 17th annual FL100+ award recognizes these software and technology providers that ensure a safe, efficient and reliable global food and beverage supply chain. Their solutions and services provide companies the opportunity to improve productivity and gain efficiencies within their enterprise, all while ensuring the safety of consumers globally.
This list highlights companies whose products and services provide efficient transportation and warehousing, minimize operational waste, facilitate safe operations and assure regulatory compliance through the COVID-19 pandemic.
Congratulations to all FL100+ award winners. Below are those who made notable contributions in 2020. To view the full list of winners and their capabilities, please click here.
AccuSpeechMobile
Website: accuspeechmobile.com
Solution Brand Names: AccuSpeechMobile Voice Automation
Worth Noting: AccuSpeechMobile's voice automation solution works on Windows, Android and IOS mobile devices, with the ability to run through terminal emulation, browser or thick client scenarios. All voice projects can be recompiled when customers purchase new mobile devices and support a new platform. This technology can also support as many voice-enabled applications on a device that the customer wants to use. One device can support voice-enabled picking, packing, replenishment, shipping and more, all with a single voice license, running solely on one mobile device.
Website: ignition.afsi.com
Solution Brand Names: Ignition (ERP, WMS, OMS, Datum, EDI, POD, DSD) and Exceedra (TPM, RE, Genweb-Sales Agency Management)
Worth Noting: AFS Technologies' Ignition solution is purpose-built on the foundation that only 35 years of domain experience in food distribution systems can provide. This single-source solution is capable of being integrated and modularized to provide the correct solution for each of AFS' partners. Meanwhile, its industry-trained staff has completed over 100 distributor implementation projects in the last two years.
Website: alloy.ai
Solution Brand Names: Alloy for Supply Chain
Worth Noting: Alloy for Supply Chain is built for consumer goods supply chains. From the data platform to the workflows, Alloy has met customers' needs while keeping data in mind. The company brings deep expertise in retailer data, including partner-specific metrics and modeling based on best practices. The solution aligns customers' teams by providing a unified and current view of supply and demand across its network. In addition, Alloy pinpoints potential risks or opportunities, fully understanding the impact of potential responses when making a decision.
Alpega
Website: na.alpegagroup.com
Solution Brand Names: Alpega TMS, Alpega Smart Booking, Alpega TenderEasy, Alpega RPM
Worth Noting: Alpega TMS is a modular, flexible and scalable cloud-based solution with a pay-as-you-go pricing model, meeting the needs for FTL/LTL single, multi-mode and parcel. Through a cloud-based platform, shippers can collaboratively manage end-to-end transportation activities from planning and sourcing through execution and analytics. By streamlining transportation sourcing, planning, execution and settlement, Alpega solutions transform local and global supply chains into collaborative ecosystems, bringing transparency, visibility and efficiency to all stakeholders and network partners.
Website: apiswise.com
Solution Brand Names: Pallet Labelling, Inventory Control, Packaging Execution Systems, Track & Trace
Worth Noting: For nearly 25 years, customers have relied on Apis Wise to provide enterprise-class solutions. The company operates 24/7/365 and seeks out a solution that is robust, reliable and requires minimal support. A single system can be configured to support multiple plants and business units that meet each customers' unique requirements. Its solutions were engineered using an enterprise-class database with serialization and aggregation logic. In addition, Apis Wise has a configurable data interface tool that imports and exports data to other data systems. The company recently upgraded its standardized user interfaces to modern WPF, developed plug-ins for interfacing its system data to any blockchain solution and is in the process of creating a solution that takes IoT data from connected devices to trigger events in the systems.
Website: autostoresystem.com
Solution Brand Names: AutoStore Cube Storage Automation
Worth Noting: AutoStore is known for increasing productivity and profits for customers all while minimizing environmental footprints and energy usage at warehouses. Designed to handle high levels of product intake, this technology provides clients with a future-proof solution, increasing throughput to implement efficient solutions that do not require additional construction work. Prior to installation, customers know exactly what to expect when adding new components through the AutoStore grid design and simulation prediction tools. As future business and demand grow, AutoStore will grow with them.
Website: breakthroughfuel.com
Solution Brand Names: Fuel Recovery
Worth Noting: Breakthrough uses its proprietary algorithms, fueled by one of the most dynamic and pure data sets in the market, to forge strategic partnerships with clients. As a trusted advisor, Breakthrough eliminates the need for clients to be experts in everything, fostering a deep trust between them. Together, they create an effective freight ecosystem among the world's most recognizable brands and their transportation providers using a unique combination of pure data, smart technology and unbiased consulting.
Website: choptanktransport.com
Solution Brand Names: ORBIT TI, ORBITPAY
Worth Noting: Customers from all industries and sizes can benefit from Choptank Transport's intelligent customer-facing online portal, ORBIT TI. This solution allows small companies that don't have funding or annual budgets to invest in the latest technologies, all while holding an appeal to larger companies that expect the advancements in shipment visibility and transparency. Choptank has integrated a suite of APIs, offering a comprehensive package of real-time tracking, pricing, load tendering, accounting services and more. The company believes in moving America's freight and providing the ultimate in service by seeing beyond the customer's needs and looking into the future.
Website: controlant.com
Solution Brand Names: Controlant's Cold Chain as a Service
Worth Noting: Through Controlant's real-time solution and cloud-enabled data analytics, food brands are able to protect and control their supply chain, gain visibility over product quality conditions and geolocation in real time, all while leveraging broader supply chain analytics and insights to make strategic business decisions. The company's solution enables businesses to automatically know at all times the temperature and location of their products; proactively respond to temperature alerts, product delays and other quality issues; maintain accurate digital records for audits and compliance; eliminate reliance on suppliers for supply chain data and more, leading to a decrease in risk and lower insurance costs.
Website: croptrak.com
Solution Brand Names: CropTrak
Worth Noting: CropTrak has been an innovator in grower side tools, crop insurance tools and enterprise in food and beverage tools since 2009. Companies use these capabilities to solve the most complex supply chain problems by making the digital transformation approachable and adoptable by users and organizations. The platform is flexible and adapts to each customer's unique data collection, business rules and data use requirements without code changes. By doing so, customers can refine and improve their operations as well as react to changing customer and market requirements.
Website: ctlogistics.com
Solution Brand Names: FreitRater
Worth Noting: CT Logistics' route optimization software provides routes that minimize mileage for clients. This software allows customers to meet their transportation requirements, such as agreed-upon time windows or vehicle restrictions, while decreasing carbon footprint. By using this solution, one client reduced its "per pallet" CO2 emissions by 11% in the fourth quarter of 2019.
Website: envista.com
Solution Brand Names: enVista Enspire Commerce Platform, enCompass, MyShipINFO, enVista365, enVista Order Management System (a microservice on the enVista Enspire Commerce Platform)
Worth Noting: enVista's unified commerce platform, Enspire Commerce, is uniquely built from the ground up as microservices architecture on a multi-enterprise integration framework and a single data model in order to rapidly integrate and enable customer-centric, unified commerce in months or weeks vs. years. The platform is worth noting throughout the food and beverage industry because of the capabilities for enterprise inventory visibility and faster time to value, covering all aspects of omnichannel fulfillment needs.
Website: ftni.com
Solution Brand Names: ETran Integrated Receivables Platform
Worth Noting: Financial Transmission Network's integrated receivables platform, ETran, helps companies accept, process and post any payment method, from any payment channel on a single, secure, cloud-based system. The solution is used by over 50 distribution companies across North America, automating accounts receivable processes and workflow. This solution also helps distributors accelerate exception handling, decrease day sales outstanding and increase cash flow.
Website: hillebrand.com
Solution Brand Names: MyHillebrand, Ocean Control Tower, Supply Chain Management
Worth Noting: For over 100 years, Hillebrand has differentiated itself through technology. Whether it's building the best global office infrastructure leveraging fax machines, to developing a proprietary software that enables tracking information around the world, the company's commitment to evolving hasn't stopped. MyHillebrand is the latest major deployment to put freight forwarding forward, and Hillebrand's continued development will integrate all logistics services around the world in the near future.
Website: idsfoodsafety.com
Solution Brand Names: iFoodDS Safety, iFoodDS Quality, HarvestMark Traceability, Predictive Hygienics
Worth Noting: iFoodDS has made it possible for integration throughout the entire produce supply chain. The company prides itself on maintaining close relationships with each of its customers, understanding that each customer has a story to tell when it comes to their food safety practices. iFoodDS provides real-time traceability and visibility into safety and quality from farm to consumer. The company gives customers the confidence needed to consistently and transparently meet the highest standards of safety and quality, resulting in proactive—not reactive—safety programs.
iGPS
Website: igps.net
Solution Brand Names: iGPS Logistics
Worth Noting: In 2008, iGPS introduced the plastic pallet pooling industry's first significant change in decades with the launch of the iDepots program, resulting in lower costs and increased revenue for participating retailers and distributors. The iDepots program not only help retailers' and distributors' bottom lines, but also contributes to enhanced environmental sustainability.
Website: inform-software.com
Solution Brand Names: Syncrotess, Syncrosupply
Worth Noting: INFORM specializes in artificial intelligence and optimization software to improve operational decision making. From farm to store, the company's unique blend of algorithmic-based software expertise, rich industry experience and big world thinking delivers huge value for its food and beverage customers.
Website: innovateec.com
Solution Brand Names: Innovate Managed Services, Innovate Secure File Transfer, Innovate InVaultive
Worth Noting: Innovate E-Commerce's commitment to customers is its No. 1 priority. As a result, the company has been able to do everything to make it easier for customers to do business electronically with their customers, suppliers and third-party providers. Innovate's audit and control processes allows staff to react quickly to any errors that occur throughout the electronic processes.
Website: thinkinterlink.com
Solution Brand Names: Warehouse-LINK
Worth Noting: Interlink is always willing to help with technical issues—even if it goes beyond WMS definitions. The company's goal is to provide solutions that help customers succeed, and many times, that requires thinking outside the box and coming up with unique solutions to challenges. Its WMS incorporates a vast amount of functionality based on customer's needs and requirements. Interlink Technologies' customers can do more with less—less labor/more productivity, less warehouse space/more inventory and more. The Warehouse-LINK solution integrates with enterprise resource planning and accounting solutions and material handling equipment.
Website: openskygroup.com
Solution Brand Names: Blue Yonder WMS, Labor and TMS
Worth Noting: Open Sky Group is a global specialist for Blue Yonder warehouse management, labor management and transportation management solutions, maintaining the ability to rapidly implement and upgrade software while clients experience quicker installation and a faster return on investment. Challenging the traditional approach to software implementation, the company pioneered its own templatized method that includes pre-built configurations and integrations, which allows for less risk and lower costs. Clients have seen benefits such as use of best practices and a smoother and less expensive upgrade path, averaging 30% savings in maintenance costs on upgrades alone.
Website: optricity.com
Solution Brand Names: OptiSlot DC Software, @Ease Warehousing Technologies Platform (e.g. Replixer, Consolidexer, Prodexer, Forplexer, also known as the Green Buttons) and the Moves Conductor (Conductor)
Worth Noting: Optricity's optimization solutions offer powerful algorithms to solve the complex challenges that intricate slotting projects present with ease. With quick run times, OptiSlot DC Software provides the ability for companies to compare multiple slotting scenarios and simulate potential return before ever having to make a single re-slotting move. Optricity can work with any WMS provider and system alike and does not require servers to have minimal hardware requirements. The company's solutions continue to evolve through client-directed, engineer-driven, continued development.
Website: pedigreetechnologies.com
Solution Brand Names: OneView
Worth Noting: Pedigree Technologies offers a cloud-based platform for the management of all assets, driver's compliance and fleet performance-related information. By easily integrating into other systems, the company provides one avenue for all customers' solutions to travel on. Pedigree can sync various systems, from payroll, maintenance and fleet management to temperature monitoring and more, providing a centralized location, further saving time and money and making operations as efficient as possible.
Website: ryder.com
Solution Brand Names: Ryder Supply Chain Solutions, Ryder Dedicated Transportation Solutions, RyderShare, Ryder Fleet Management Solutions, Ryder ChoiceLease, RyderDrive, RyderGyde, COOP by Ryder, RyderOpsBox
Worth Noting: Ryder takes a customer-centric approach to finding innovative solutions in all areas of the global food supply chain. With the growth of e-commerce, fueled by the pandemic, the company expanded its e-commerce fulfillment solution to include food grade-compliant facilities. With the FDA certification, Ryder can now offer food and beverage customers the ability to deliver direct to 99% of U.S. consumers in two days or less with unmatched accuracy, reliability and 100% end-to-end visibility.
Website: safeconnectsystems.com
Solution Brand Names: SafeConnect Systems
Worth Noting: SafeConnect is an innovative, six-pin safety-enhanced electric standby connection system for hybrid transport refrigeration units. The design features both a safety control circuit and a true tension release, safeguarding personnel and equipment from the mishaps and dangers of high-voltage electricity associated with older connection systems. The company makes it a point to be with its customers every step of the way, enabling them to learn about eTRUS, understand savings and make informed decisions.
Website: seagullscientific.com
Solution Brand Names: BarTender by Seagull Scientific
Worth Noting: Food producers, processors, packagers and logistics providers rely on BarTender to produce data the need to stay competitive. The company's Intelligent Templates are the integrated system components that connect data from almost any source—ERP, WMS, TMS, third-party database, commercial weighing scales—into the labels, barcodes and RFID tags that enable the exchange of data and keep the food industry compliant, informed and connected to supply chain data.
Website: sensitech.com
Solution Brand Names: SensiWatch, TempTale, ColdStream
Worth Noting: Sensitech delivers data-driven decision-making capabilities to customers. With its latest SensiWatch Platform, the company delivers real-time data analytics with machine learning algorithms. The SensiWatch platform leverages innovative IoT data collection instruments and advanced data management tools to deliver a single end-to-end view into customers' supply chains. In each user case, the solutions are easy to implement and cargo is monitored continuously, sending operational and actionable information to the cloud, providing users with updates on their product's condition before it arrives at the destination.
Website: shipwell.com
Solution Brand Names: Shipwell
Worth Noting: Shipwell understands the challenges that food and beverage companies face. The company helps offset industry-wide margin pressures by providing an affordable TMS that reduces friction and waste. Its 3-in-1 solution combines transportation management, visibility and an integrated partner network in a single platform to empower shippers to streamline their logistics operations. With Shipwell's solutions, customers achieved 16% transportation cost savings within six months of implementation, reduced rates from $2.15 per mile to $1.64, reduced charge back claims by 50% and achieved 98% on-time delivery.
Website: smartdrive.net
Solution Brand Names: SmartDrive Transportation Intelligence Platform, SmartIQ Transportation Intelligence Suite, SmartIQ Driver Scorecard, SmartDrive SmartSense
Worth Noting: In July, SmartDrive Systems released its SmartSense for Speeding for Conditions and SmartSense for Sitting Duck. These solutions focus on driver safety, whether it be with driving through extreme weather or parked in unsafe locations. By combining purpose-built sensors with computer vision, engine telematics and accelerometer data, the SmartSense suite of sensors enables new levels of accurate risk identification and collision mitigation.
Swisslog
Website: swisslog.com
Solution Brand Names: Vectura Pallet Crane, PowerStore Pallet Shuttle, ACPaQ Mixed Case Robotic Palletizing, ProMove Pallet Conveyor, CycloneCarrier Case Shuttle, CarryPick Mobile Robotic Solution, ItemPiQ Piece Picking Robot, AutoStore integration partner, SynQ Software
Worth Noting: Swisslog's SynQ software delivers data-driven intelligence that empowers customers' businesses by synchronizing the performance of people, processes and machines. The solution encompasses warehouse management, material flow and automation control systems functionality, along with an array of business intelligence tools to boost warehouse performance.
Website: tgiltd.com
Solution Brand Names: E21 ERP
Worth Noting: At TGI, no aspect of its business is outsourced to third-party companies or sent overseas. Its E21 ERP is developed, sold, implemented and supported directly by TGI itself. This holistic approach to software and services gives customers a single-source relationship with their software provider for all software, training, consulting, software configuration and integration needs.
Testo North America
Website: testo.com
Solution Brand Names: Testo Saveris Restaurant, Testo Saveris Retail Chain
Worth Noting: For over 60 years, Testo has stood for innovative measuring solutions, helping customers save time and resources, protect the environment, ensure quality, meet regulatory expectations and increase value of goods and services. With its fully integrated Testo Saveris software solutions, food industry executives can create visibility and flexibility in their food safety programs, while increasing employee engagement and creating control when possible.
Website: velocitialliance.com
Solution Brand Names: PiecePick, CloudPick, SmokePick, TradeWins, TW*Sell, TW*Serve
Worth Noting: Velociti owns patented technology proven to save labor dollars and increase accuracy. Its CloudPick solution is a world-class order fulfillment system that pays for itself in just one fiscal quarter. The company's solutions come with a $0 initial license fees and operates on an annual or quarterly service.
VeriShip
Website: veriship.com
Solution Brand Names: Parcel Data Analytics; Amazon FBA Audit
Worth Noting: VeriShip is the nation's largest spend management and payments platform that tracks and analyzes shipping data to reduce costs for small and mid-size businesses shipping packages throughout the United States. Its platform gives clients control and clarity into their shipping data with a single source of visibility into transportation spend. Since 2005, VeriShip has helped over 5,000 businesses optimize shipping expenses.
Vormittag Associates, Inc. (VAI)
Website: vai.net
Solution Brand Names: S2K Enterprise for Food
Worth Noting: VAI's ERP software was specifically designed to meet the requirements of the food industry, from inventory management and tracking to food safety compliance and tight time-constraint performance. Its features help businesses in this unpredictable environment to compete, improve customer service and realize significant ROI.
Website: voxware.com
Solution Brand Names: Voxware Voice Management Suite (VMS), VoxPilot, Voxware Augmented Reality
Worth Noting: Voxware provides a fully integrated multimodal application that automates every aspect of a warehouse operation. The ample choices allow multiple mobile devices to support every specific task at hand. The flexibility allows customers to use the best tools for the task and individual. With every deployment, Voxware enables customers to make informed decisions by layering in analytics based on predictive and prescriptive modeling to further optimize the distribution center.
Companies in this article