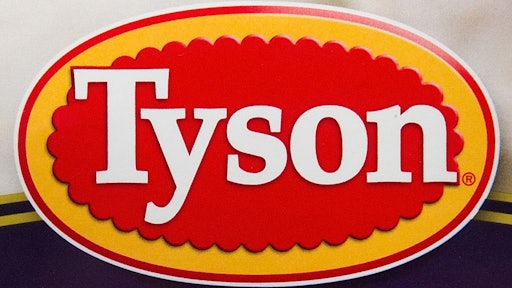 Tyson Foods has acquired Keystone Foods from Marfrig Global Foods for $2.16 billion in cash. Keystone, a major supplier to the global foodservice industry, is Tyson's latest investment in its strategy to expand its value-added protein capabilities.
Through the acquisition, Tyson will gain six processing plants and an innovation center in Alabama, Georgia, Kentucky, North Carolina, Pennsylvania and Wisconsin. The company will also get eight plants and three innovation centers in China, South Korea, Malaysia, Thailand and Australia.
Keystone will help Tyson expand its international presence and help deliver more value to its foodservice customers. In the last year Keystone generated 65 percent of its revenue from U.S.-based production and the remaining 35 percent from its Asia Pacific plants.
Tyson expects the acquisition to be accretive to GAAP EPS in the third year and accretive to adjusted EPS in the first year. The company also expects to generate annual synergies of approximately $50 million by the third year of the acquisition.