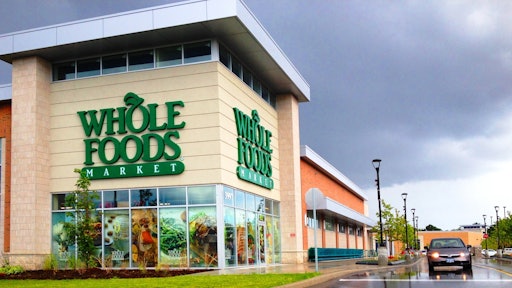 Whole Foods met with some of its biggest suppliers at a summit in Austin to address any concerns that have stemmed from the Amazon acquisition last year.
At the gathering, Whole Foods outlined its affinity program in which Amazon Prime members will get exclusive discounts on popular Whole Foods items. The company stressed that the new program would be a way for them to grow.
Amazon's acquisition of Whole Foods has led to suppliers speculating that the e-commerce giant is behind some of its most recent changes.
Selling products to Whole Foods had gotten increasingly difficult because the company had become so decentralized. Amazon has helped speed up the process.
Whole Foods plans on not getting rid of regional buyers, but that buyers will have more time to scout new items.
Because of Whole Food's complexities, suppliers relied on large brokerage networks to visit stores to make sure promotions were running and prices were correct.
Whole Foods wanted to take more accountability on its side and will utilize an internal system that will lead to better execution and transparency. Suppliers will now pay Whole Foods for the services that it used to pay a broker for.
The meeting also discussed the company's new inventory management system, which was blamed for the higher level of out-of-stock items that consumers experienced this winter. The new system gives employees in the store more tools for figuring out how to better manage inventory so they don't run out of key items.
To read the full original article, please click here.