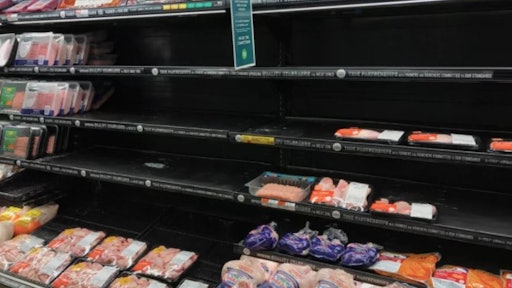 Whole Foods is experiencing empty shelves in many of its stores across the United States. Many customers are blaming Amazon, which bought the grocery chain in August, it is actually caused by the company's inventory management system.
While the shortage could be due to Amazon's increased sales or the winter storm that happened, employees are blaming Whole Food's order-to-shelf buying system. With the new system, less food is in the stock room and mostly goes from the delivery truck straight to the shelves. Even though the system has reportedly saved the company money and reduced waste, it continues to leave customers and employees frustrated.
People have gone to their social media accounts to post about their shopping trips, including photos of the bare shelves.
"I get constant and consistent complaints from customers for continuously being out of staple [products]," a Sacramento employee told Business Insider. "It's frustrating as an employee and also as a shopper."
To read the full original article, please click here.