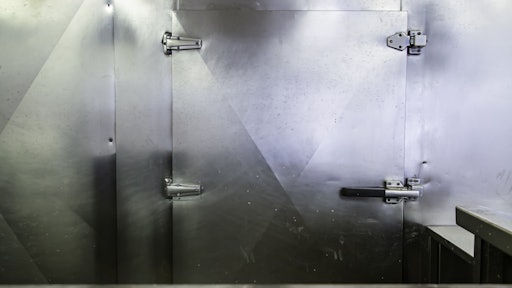 Getty Images
Arcus Infrastructure Partners, an independent fund manager with extensive experience in European infrastructure investments, announced the acquisition of a significant interest in Stockhabo B.V., partnering with the founding Haspeslagh family to expand and strengthen the Company's footprint and service offering for existing and new customers. This investment marks the formation of a partnership between Arcus and the Haspeslagh family for cold storage and logistics in Belgium and Northern France.
"We founded Stockhabo in 2001 with the mission of providing excellent service, high-quality infrastructure and technological innovation as we grow alongside our value customers. This partnership with Arcus will propel us towards our long-term vision for the Company," says Xavier Haspeslagh, Managing Director and Co-Founder of Stockhabo. "We are now able to combine our deep know-how and track record in the cold storage and logistic sector with the investment expertise and broader European cold chain network of Arcus, strengthening our offering for our customers and laying the foundation for significant growth plans over the coming years. We look forward to working together with Arcus and will continue to expand to meet and exceed the needs and expectations of our customers."
Following this transaction, Stockhabo will join the Constellation Cold Logistics platform, which is a network of European cold storage and logistics market leaders that work with Arcus as a partner and shareholder to innovate, grow and strengthen their cold supply chain solutions for food businesses across Europe and globally. Stockhabo is a leading provider of cold storage and logistics to major food businesses in Belgium and across Europe. The Company owns four large-scale cold storage facilities in Southern Belgium, with c. 160,000 pallet positions of capacity.
"We are very pleased to announce our investment in Stockhabo and look forward to working with Xavier and the team into the future. Our approach in the cold storage infrastructure sector is fundamentally based around supporting market-leading businesses with deeply experienced management teams and high-quality facilities and service offerings," comments Jordan Cott, who led the investment on behalf of Arcus. "Stockhabo is a perfect example of this and is a company that we have followed for a long time. This investment is also a strong fit within our broader investment strategy, which is focused on supporting the growth of European businesses that provide essential, long-term infrastructure to their customers, which in this case comprise leading global and European food producers, traders and wholesalers. We look forward to working with the Haspeslagh family and the broader Stockhabo team and are proud to have them join our broader cold chain network in Europe."
The Company recently successfully delivered a fullyautomated cold storage facility with 60,000 pallet positions located in Mouscron, Belgium. In addition to temperature-controlled storage solutions, Stockhabo also offers a variety of value-added services, including blast freezing, thawing, and order picking. Stockhabo was founded in 2001 and continues to follow its mission of being a strong, efficient and solution-oriented partner for its clients. Stockhabo will continue to make the investments required to meet and exceed its customers' needs and expectations.