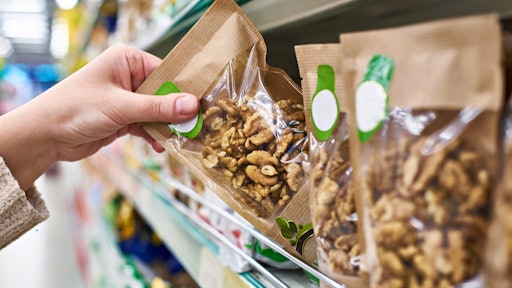 Sergey Ryzhov
Packaging is incredibly important when it comes to consumer packaged goods (CPG); it's right in the name. Manufacturers must keep in mind packaging for the logistics and warehouse aspect of the product's journey, in addition to the consumer-facing aspect. Meanwhile, CPG brands today must keep in mind the variety of different channels they are now selling their products through. Manufacturers must create packaging that works for both brick-and-mortar and e-commerce or different packaging for each.
Because of the shift in how consumers buy and how brands sell, many manufacturers now take on rebranding strategies. These rebrands better cater to the e-commerce channel as well as more modern consumer values, which have dramatically evolved in recent years.
Reduce, reuse, recycle
One important new value is the increased demand for sustainability. Packaging is an important part of ecofriendly interests, as the sector is known as a significant contributor to waste to consumers. In the past few years, this has become an obvious switch in the packaging sector, especially for CPG and foodservice. Because this is such a spotlighted part of the sector, surprising innovations come to light.
For instance, Consumer Brands Association VP of packaging sustainability John Hewitt notes that recyclable toothpaste tubes are now a reality, despite previously thought of as impossible. Brands are also adopting interesting reusable packaging offerings, created by sustainable packaging experts like TerraCycle .
There is also more to sustainability in CPG packaging today that goes beyond what the consumer sees, like source reduction.
"Importantly, not every trend is visible to the consumer but can be impactful all the same," Hewitt says. "Source reduction, for example, is an important step being taken toward enabling fully recyclable or compostable package design. Similarly, CPG companies are committed to using more recycled content in their packaging, a change that could be easy to miss even if it's on the product label."
Because this sustainability is so important to consumers in packaging, brands need to work to make this more visible.
"Growing consumer demand for more sustainable packaging has led CPG companies to do more to highlight and expand upon what they've been doing for decades to help eliminate waste and boost recyclability," adds Hewitt. "Beyond source reduction, they're tackling the inability to meet the demand for recycled materials — only 6% of the demand for recycled plastic is being met today. Bringing that number up will require an overhaul of a broken American recycling system made up of 10,000 local programs, all with their own rules, all contributing to confusion.
"Standardizing recycling rules and definitions is the gateway to improving consumer education and recycling rates and reducing contamination and waste. Voluntary labeling efforts like How2Recycle are helpful but only a start. Moving toward standardization would revolutionize packaging and create recycling opportunity not seen since its inception," Hewitt says.
Personalization
In addition to sustainability, consumer interest spikes another trend in CPG packaging that in turn is very visible to the buyer -- personalization.
Manufacturers now want to target specific customers or consumer groups, according to Raymond Wodar, global industry business consultant, consumer packaged goods and retail, Dassault Systèmes. But this requires quick design turnaround times and adopting new materials that enable more sustainable circular economic models.
It's important for brands to cater to consumer interests and values, but packaging is not just about sustainability and targeting specific groups. Packaging also has a job to do, and that is to protect the product. For the food sector, there is the added importance of food safety, impacting the health of consumers.
"When designing CPG packaging, food safety comes into play for a few reasons," says Wodar. "Consumers are demanding transparency on the path from farm to fork. This is why the FDA has enacted legislation like FSMA (Food Safety Modernization Act), where there are real penalties and liability for manufacturers. They must manage every step in the food handling process from harvest until it reaches the consumer.
"Packaging also plays a key role in protecting the freshness and safety of foods, while providing origin of manufacture, lot numbers and freshness dates," he adds.
"Manufacturers need to comply with regulation while enabling fast traceability in the supply chain, especially in the event of incidents and recalls. They must ensure new materials, particularly on the inside layer of packaging, continue to protect the quality and performance of the product formula," says Wodar.
More trends in packaging will continue to grow and evolve, keeping CPG manufacturers on their toes. But these important, safety, sustainability and consumer targeting will remain. The way we shop and buy our food will change and grow based on lifestyle fluctuations, and throughout all the change, food creators must keep these ideas in mind.