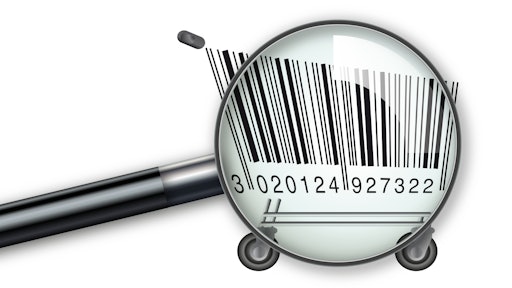 pict rider - stock.adobe.com
Food and beverage manufacturers have a lot on their minds when it comes to bringing products to market. They must juggle constantly changing global regulations and keep the multi-step, manufacturing process up and running like a well-oiled machine. Therefore, even the tiniest labeling error can halt the entire process and cost companies millions of dollars.
In Q1 2022, the FDA recalled 84 products and 35% of them were likely a result of labeling issues, ranging from not meeting labeling requirements to not declaring an ingredient on the label. This equates to almost $2 million in damages, based on Loftware survey data.
With specific regulations across the United States, UK, and European Union, food and beverage manufacturers can't afford to fall behind the regulatory curve. Rules such as the U.S. Food & Drug Administration's Food Safety Modernization Act (FSMA), the U.K.'s Natasha's Law and EU Regulation 1169/2011 all have different labeling requirements for everything from content to font size and language. Furthermore, the governing bodies across the globe are constantly looking to improve their regulations. If a company utilizes an outdated labeling system, keeping in line with these various guidelines becomes increasingly difficult.
Statistics such as these cause many businesses to ask what's causing errors in the first place, and what can be done to prevent or minimize them?
The old way just won't cut it
Many companies currently employ a disjointed labeling system, which adds to the logjam from mislabeling issues. These systems vary across all facilities and are often not updated to align with the latest industry innovations. As a result, the antiquated system in place makes correcting errors a very costly process. Despite this, many of these businesses do not have a solution in place that allows for real-time collaboration and editing.
Typically, when a company encounters a labeling error, the solution is to reprint and replace each label manually. This process is incredibly inefficient as it requires reverting manpower away from production and costs more as workers spend time tediously replacing individual labels.
In a business that spans many regions across many time zones, increasing collaboration and efficiency in the editing process helps stifle this cost of correcting and replacing labels.
Remaining compliant
With the public becoming more conscious of the quality of food they consume, governing bodies need to update their regulatory guidelines more frequently than other industries. As a result, the food and beverage industry must become more agile to respond to an ever-changing regulatory environment, especially as it relates to their packaging and labeling processes.
For example, when FSMA requirements were signed into law in 2011, they brought along sweeping changes to the food supply chain, including the traceability of all ingredients. Companies must be fully transparent regarding how their product is made and adhere to multiple regulations aimed at providing consumers with the necessary information to make safer and more informed consumption decisions.
New guidelines, such as FSMA, will continue to adapt over time, making accuracy and completeness of the content on labels and packaging imperative. This requires companies to be agile, accurate and efficient in their labeling to prevent recalls and serious health and safety risks.
Before the Coronavirus disease (COVID-19) pandemic, many companies sourced all materials from one producer. When the pandemic hit, many of these producers were forced to shut down, which stalled the entire production process. This compelled many companies to rethink their supply chains. Rather than utilize just one supplier, they diversified and began employing multiple suppliers across many regions. However, if suppliers are using different labeling systems, there is a higher risk of encountering a labeling error that results in product recalls, similar to the FDA recalls from Q1 of this year. Therefore, these new supply chains require technology that enables suppliers to integrate with a company's business applications to ensure that labeling is a seamless part of the data ecosystem.
21st Century problems require 21st Century solutions
To get ahead of competitors and future-proof their business, companies should look to change their labeling process to a modern cloud-based solution. By doing so, businesses of all sizes can reduce the cost of correcting errors and even prevent many from occurring in the first place.
When companies employ enterprise labeling systems that can seamlessly share information between supply chain partners, they gain an important combination of efficiency and accuracy. These solutions reduce the possibility of human error and increase the potential speed of food production and shipment. In the event of a recall, having such an updated custody chain can reduce the money and time spent on removing affected goods from the market.
Cloud-based labeling software can integrate directly with critical applications, like warehouse management systems (WMS), enterprise resource planning (ERP) or product lifecycle management (PLM). With this integration, along with utilizing business logic, organizations can leverage data from their systems of record and configure rules that dynamically change label content based on that data. This streamlines label formatting and printing, which allows companies to meet regional, language, regulatory and customer specific requirements in a matter of hours or days rather than months. Organizations can also extend controlled access to labeling across various suppliers, thereby eliminating potential errors, reducing time-consuming and costly relabeling and alleviating the issue of a fragmented supply chain.
This innovative technology will not only bring so many businesses into the 21st Century, but also alleviate pain points, such as FDA recalls.