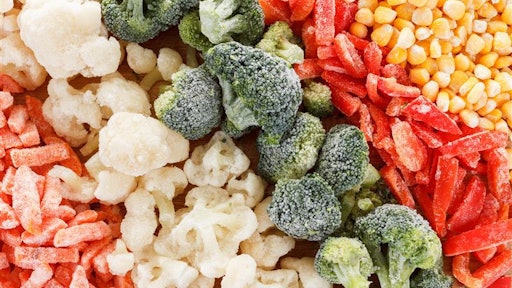 bravissimos
Growers Express leans further into the growth of frozen product with a new 24,000-square foot frozen storage facility in San Luiz, Ariz. The cold storage warehouse centralizes packing and distribution of frozen fruit and vegetable products, named The Growers Express Distribution Depot. The idea is to create a central location for shipping to industrial, food service and retail customers. 
Per Growers Express: 
Growers Express took possession of the newly built San Luis Trading and Logistics, LLC. facility in December 2020.
The Growers Express Distribution Depot and existing facilities focus on food safety and quality program to provide customers with the safest and highest quality food products possible. Growers Express is an SQF certified facility, and its leadership played a significant role in shaping the Food and Drug Administration (FDA) Food Safety Modernization Act.
"We designed the Growers Express Distribution Depot to meet our customers' expanding needs and increase efficiency to ship more than 250,000 packages each day," says Tom Byrne, president, Growers Express. "Out of San Luis, we are now operating as a pick and pack, consolidation, storage and vendor-managed inventory facility. We have always been at the forefront of innovation – from introducing first-to-market riced cauliflower and spiralized vegetables to being one of the first to voluntarily implement the highest food safety traceability solutions. Our expertise is now being applied to the way we co-manufacture and ship products."