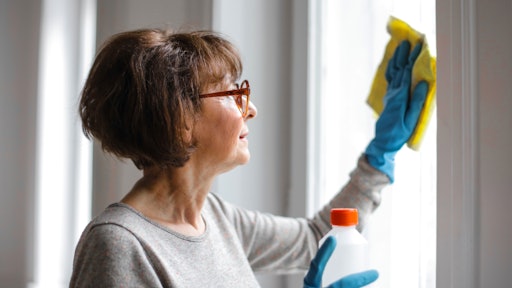 Pexels
Keeping safety and disinfection top of mind, Waltham Pest Services announced a new service to help businesses quickly and effectively kill a large spectrum of pathogens to help stop the spread of viruses.
When high-touch surfaces such as doorknobs, countertops and public seating areas are not disinfected, it creates the ideal opportunity for harmful pathogens to grow and spread rapidly amongst patrons. Businesses where people are eating, shopping and working must properly and thoroughly sanitize on a large-scale in order to keep their establishements as disinfected as possible. UltiClean is a proven, effective treatment for reducing the risk of such transmissions from occurring. 
UltiClean is labeled by the Environmental Protection Agency (EPA) on their "List N" of products that meet the criteria for use against SaRS-CoV-2, the causal agent of COVID-19. When applied properly, and at full strength by Waltham technicians, this disinfectant kills 99.99 percent of pathogenic bacteria, fungi and viruses on hard, non-porous surfaces and sanitizing soft, porous surfaces.
"UltiClean is proven to be effective against killing other known strands of coronavirus, such as canine and feline coronaviruses, as well as multiple influenza strains, all with incredibly low levels of toxicity," says Hope Bowman, Board Certified Entomologist and Technical Training and Quality Manager for Waltham Pest Services. "Being able to use this proven product to disinfect hard surfaces and sanitize soft surfaces with almost no environmental impact or irritation to people is the best option for those businesses keeping safety at the forefront of their minds."
Not only is UltiClean proven to sanitize and disinfect surfaces, its ingredients are also defined by the EPA as the lowest level of toxicity – Category IV, defined as "practically non-toxic and not an irritant." It also contains no ozone-harming compounds, helping to keep the environment healthy.  And it is rated "no rinse required on food contact surfaces" by NSF International, so it is safe for use in any establishment.
"We in the pest management industry have been using this product for years to clean commercial facilities after certain pest management services," says Bowman. "Offering this service to the general public is a great opportunity that Waltham is glad to be a part of in these unprecedented times."
Waltham Pest Services is dedicated to keeping your business clean and disinfected. We are committed to providing establishments a tough disinfectant that is a frontline defense in the battle against COVID-19.