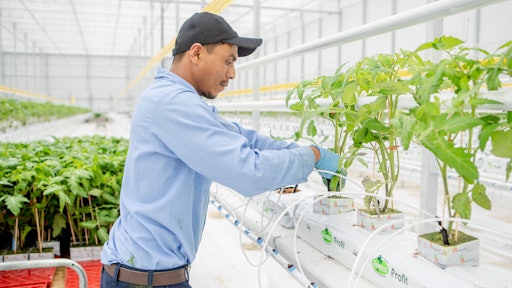 Nature Fresh Farms
Equinom Enter US Market with New Leader
Equinom is welcoming new executive vice president and managing director in the United States Rick Mignella as the company enters the market for the first time. The company's goal for him is to scale the business and presence throughout North America, as it launches in the United States and lead the entire team in the market.
Mignella comes from a variety of roles in the food world at companies such as Ingredion and Cargill, having a thorough knowledge of how the industry works from ideation to shelf.
IIAR Sees Changeover in Presidents
The International Institute of Ammonia Refrigeration board of directors has promoted its executive vice president Gary Schrift to president as Dave Rule steps down. He has spent almost two decades with the GEA Group in numerous roles throughout different departments such as operations, change, claims and project management including being sales manager of food and beverage products in North America.
Schrift plans to streamline efficiency in the organization and expand on current services that he believes helps allow companies in the sector create safe products. He aims to build upon what the institute already has in place, maintain financial stability and expand its educational program, the Academy of Natural Refrigerants.
Fresh Del Monte Focuses on 5-Year Plan with Marketing
Fresh Del Monte Produce follows its new senior vice president appointment up by hiring Elana Gold as its chief marketing officer to lead its global marketing efforts.
Reporting to president and chief operating officer Youssef Zakharia Gold will be focused on business growth for the brand. She has 25 years of experience across various organizations such as Before Brands, PepsiCo, Sabra Foods and Yum!.
The appointment aligns with Del Monte's five-year strategic growth plan focused on the consumer.
Nature Fresh Farms Grows Sales Team
Zanelle Hough is expanding Nature Fresh Farms's sales team, joining as retail sales account manager with 14 years of experience in logistics and sales. She first started her career working for a South African exporter in logistics and moved throughout the industry working at other major companies such as Walmart's Sam's Club, Freshworld and Sunkist and moving into more of sales role.
The new addition follows the promotion of the founder's son to director of sales.