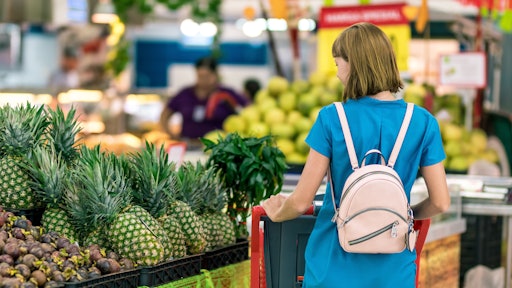 Photo by Artem Beliaikin from Pexels
Houweling Taps Experienced Greenhouse Exec for Chairman
Following a year as director, Bob Hale has been appointed to chairman of the board at Houweling's U.S. Holdings Inc. likely due to his extensive experience in the greenhouse industry.
Hale is known for creating numerous farming companies and controlling major food producers. He believes that Houweling is poised for significant growth in the United States.
Together, the company and Hale will focus on glasshouses, sustainability in the production process, food safety and quality. Investors have cited Hale's history as the choice for his appointment, trusting that he will help Houweling lead in environment technologies.
Bill Kelley Jr. Elected TreeHouse Foods Executive Vice President, Chief Financial Officer
After serving as interim chief financial officer for four months, William J. Kelley Jr. has been elected executive vice president and chief financial officer of TreeHouse Foods Inc.
The TreeHouse Foods board made the decision due to Kelley's collaborative approach to management. He joined the company in 2016, coming from Kraft Heinz.
Jim Holthouser Takes Over as FOCUS CEO
FOCUS Brands is welcoming new CEO Jim Holthouser as he succeeds Steve DeSutter, who is stepping into retirement after six years.
The FOCUS Brands' board has cited Holthouser's results-driven strategy and his 30-plus years of experience in multi-brand work as factors in the decision. Holthouser spent almost 20 years of his career managing Hilton Worldwide and its 13 brands, exhibiting his experience with a multibranded company.
Founder's Son Appointed Nature Fresh Director of Sales
Nature Fresh Farms is keeping its sales management in the family, with the promotion of Matt Quiring, son of founder Peter Quiring, to director of sales.
Transitioning from executive retail sales accounts manager to director, Quiring is expected to oversee the development of all Nature Fresh Farms retail accounts.
Since Quiring has had a close relationship with the company since its inception in 2010, executives such as vice president John Keller have confidence in his abilities to drive Nature Fresh Farms sales. In addition, the organization has invested in onboarding a significant sales staff to further the department.
Nature Fresh Farms states that Quiring is previously responsible for the development of many current retail relationships.
Amanda Clark Heralds Papa John's Expansion as Chief Development Officer
Pizza delivery chain Papa John's International is planning on spreading out further in North America and on an international level, bringing in a new chief development officer.
Amanda Clark will be responsible for franchise development and sales in addition to new concepts, building designs and existing restaurant support. She most recently comes from Taco Bell as executive vice president of restaurant experience, where she oversaw the entire customer experience.
Clark will report to president and CEO Rob Lynch. The two executives had previously worked together during consecutive tenures at Procter and Gamble.