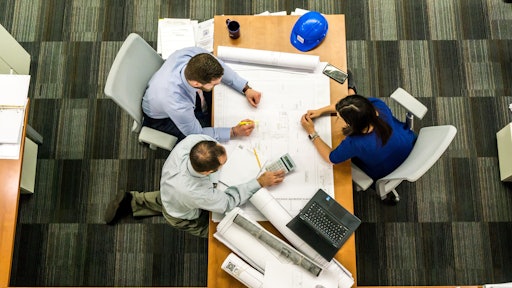 Pexel
Casey's General Stores has tapped a restaurant veteran as its new vice president of food service, Michelle Wikcham. She plans on moving the company forward in a restaurant mindset focused on menu quality, consistency and innovations throughout its business, according to Casey's General Stores.
Wikcham comes from 30 years in restaurant experience, most recently coming from Red Robin as vice president of culinary, category, R&D management and catering. She also served in various management positions at companies such as Qdoba Mexican Eats, the Einstein Noah Restaurant Group, Seattle's Best and Yum! Brands.
Fresh Del Monte Board Appointment Focuses on Tech
Current Guidehouse Inc. chief operation officer Charles E. Beard Jr. is joining the board of Fresh Del Monte Produce, bringing his tech experience to the company's directors. He has more than three decades of experience behind him tech management, which can help provide insights into digital innovation for Del Monte.
The new board appointment follows a series of other new promotions and hires for Del Monte, including a new senior vice president and chief marketing officer.
Supermarket Press Expert Joins NGA
The National Growers Association (NGA) is investing into communication efforts to help members stay on top in the frequently evolving supermarket industry. The association has appointed Jim Dudlicek as director of communications and external affairs.
Most recently, Dudlicek was the editorial director of Progressive Grocer, operating brand initiatives and daily operations.
The NGA recently partnered with the United Fresh Produce Association in an effort to connect produce distributors to retailers during the Coronavirus (COVID-19) pandemic.
Starbucks Exec to Lead MOD Financial Team
MOD Super-Fast Pizza Holdings, LLC is looking to new financial leadership in newly appointed Josh Guesner as chief financial officer, overseeing all financial operations of 480 locations throughout North America. He comes from Starbucks, where he spent the last 10 years, holding roles such as senior vice president of finance in the Americas and other director roles.
Guesner most recently held the senior vice president of finance in the Americas position at Starbucks. He managed the finance and accounting teams. He stated that he is excited to join MOD, impressed by the thoughtful way it has accomplished its growth. In addition to his decade-long experience at Starbucks, he spent more than seven years at KPMG.
Starr Ranch Growers Strengthens Brand Presence
Starr Ranch Growers is expanding in sales and marketing, bringing on three new employees to the team. Jason Fonfara joins the export/domestic sales and marketing, coming from CDS Distributing. Rand Eckert comes from Yakima Fresh to Starr Ranch in the export and domestic sales department. He has more than 30 years of experience in produce.
Morgan Maitoza joins the marketing department and will work remotely in Monterey, California, coming from Cal Giant.
Krista Beckstead, currently the marketing and brand specialist, will see her role name change to brand manager.
Applegate Continues to Change the Meat We Eat with Sustainable Expert
Experienced executive in the sustainable meat sector Stefan Oellinger is coming to Applegate as senior director of raw supply. He will be tasked with leading the growth and development of the supply chain.
Prior to Applegate, Oellinger had been with Fresh Direct for more than eight years, where he is credited with building a competitive meat program. In addition to his time at Fresh Direct, Oellinger spent an additional ten years in the industry.
In 2015, Hormel Foods Corp. bought the organic meat brand.
Corteva Appoints SVP from American Egg Board
Previous president and CEO of the American Egg Board, Anne Alonzo is stepping into Corteva Agriscience as senior vice president of external affairs and chief sustainability officer. She will begin the new position on April 20, and report to CEO James Collins Jr.
Corteva plans to have Alonzo create a strategy to lead external affairs, including corporate communications, global corporate responsibility, government and industry affairs and product advocacy.
In addition to her experience on the American Egg Board, Alonzo was also administrator of the Agricultural Marketing Service, appointed by the White House and held various roles in food such as Kraft Foods.