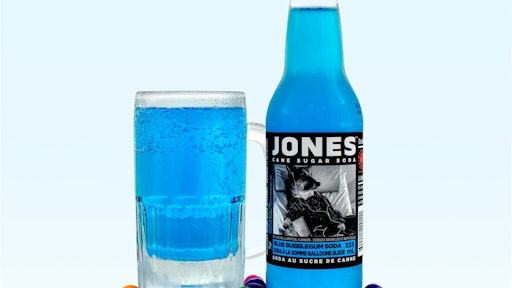 Photo by Michael Veronneau on Unsplash
Jones Soda Co., a leader in the craft soda category, has completed a $9 million strategic financing with HeavenlyRx Ltd., a portfolio company of SOL Global Investments focused on acquiring unique brands to sell CBD and hemp-infused products.
HeavenlyRx purchased 15 million shares of Jones Soda at a price of $0.60 per share for a total of $9 million. Jones also issued HeavenlyRx a warrant with a 12-month term to purchase up to an additional 15 million shares at an exercise price of $0.78 per share, while will provide the company with the potential for an additional $11.7 million in capital.
Jones Soda plants to use the funding to further grow and enhance its existing beverage portfolio, along with pursuing the development of new extensions to its products, including the potential commercialization of CBD-infused beverages. In addition, HeavenlyRx will leverage its relationships with several thousand QSR locations, increasing the number of storefronts where Jones products are sold and bringing the Jones brand to more people across the country.
"Completing this funding with a strategic partner that has vast experience in the retail industry is a significant step forward for Jones Soda," says Jennifer Cue, CEO of Jones Soda. "We believe that HeavenlyRx seeking out the Jones brand is a testament to our unique beverages that resonate well with consumers, and we expect their involvement will help accelerate future CBD-infused beverage brand development. We also believe this partnership will further bolster our product portfolio and significantly expand the network in which we sell our products, while maintaining the independent, rebellious and fun brand image that customers have come to love."