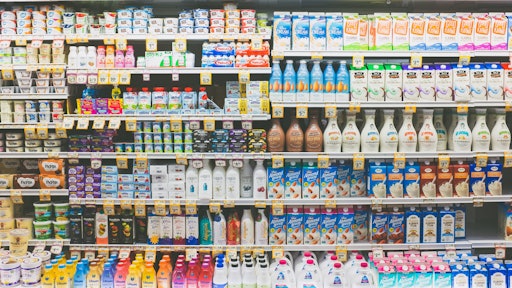 Photo by NeONBRAND on Unsplash
Online grocery captures a lot of buzz, but traditional grocery stores continued to expand their footprint in 2018, driven by small-format concepts and the expansion of regional grocers.
According to the JLL U.S. Grocery Tracker 2019, grocery store expansion was up 29.4 percent in 2018, adding more than 17 million square feet in the United States.
Florida added the most space (9.7 percent) thanks to the regional supermarket chain Publix, and California and Texas following at 7.8 percent, respectively. California's growth was boosted by Sprouts Farmers Market, Aldi and Smart & Final Stores, while Texas saw growth from Kroger Co. and H-E-B.
Despite the uptick in expansion, real estate investment is down year-over-year at $9.9 billion. Chris Angelone, retail capital markets lead at JLL, tells MarketWatch this is in part due to stricter underwriting standards and lack of Trophy and Class A grocery-anchored deals on the market last year,
However, she expects an uptick in premium grocery locations in 2019 as real estate investment trusts continue to dispose some of their smaller neighborhood and community centers.