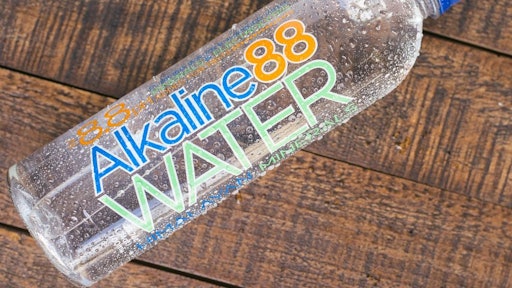 The Alkaline Water Company
The Alkaline Water Company has formed a new agreement with Jetro Cash and Carry, a wholesale supplier that operates merchandise warehouses exclusively to member food businesses and nonprofit organizations. In recent weeks, Alkaline Water has expanded to new sales channels, including convenience stores, home delivery and now restaurants and other food businesses.
Under the new agreement, Jetro Cash and Carry agreed to carry Alkaline88 in 1-liter, 700ml and 500ml sizes. Alkaline Water is optimistic that this new distribution channel will ultimately be as successful as its more established supermarket sales channel. The company will now be able to reach more than 5,000 customers throughout Southern California with Jetro Cash and Carry.
"We are delighted that Jetro Cash and Carry merchandise warehouse stores will be carrying Alkaline88. Consumers in Southern California are familiar with our Alkaline88 brand, which is one of the leading alkaline waters in the market, according to Nielsen data," says Richard A. Wright, President and CEO of The Alkaline Water Company Inc. "Penetrating new channels to get our brand to consumers is a critical component of our sales growth strategy, and we are optimistic that Jetro will enable us to accomplish this"