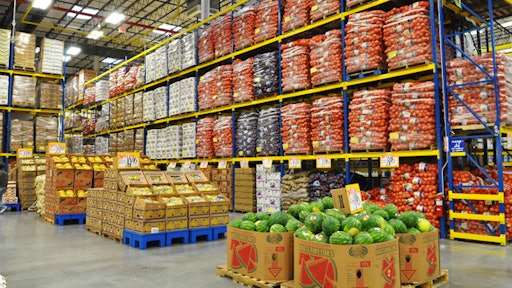 Cold storage space is tightening in Britain as the food industry is stockpiling their products to prepare for Brexit.
BBC reports that Cardiff-based Wild Water has rented extra space in Newport, Bristol and Staffordshire on top of buying another storage site in Merthyr Tydfil. the company is also building a large facility in Aberbargoed to help cope with increased demand as well. The company's warehouse space has a capacity for 17,000 pallets and across all its storage sites it is storing 40,000 pallets.
Customers have growing concerns on their food being held up at ports, but the UK government has insisted that food security would continue whether or not the country leaves the EU with or without a deal.
Even with reassurance from the government, companies are still looking to stockpile their ingredients and store chilled and frozen foods as their stock can't be held at ports.
As large companies continue to stockpile and fill warehouse space, small companies are experiencing difficulties who cannot process the same level or resource.