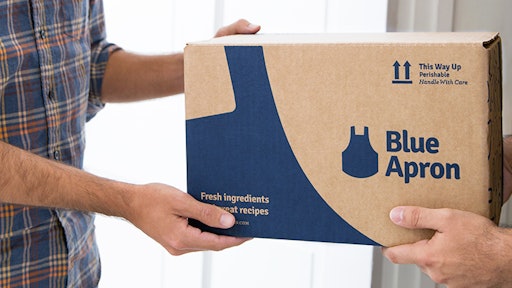 Blue Apron reported a smaller first-quarter loss than what was expected. The company saw more subscribers signing up, help boosting profits.
Company shares have fallen nearly 80 percent since its 2017 market debut, Reuters reports, but the company rose 9.5 percent in premarket trading.
Blue Apron has cut back on marketing expenses, investing in a bigger, more automated distribution facility in New Jersey instead. The meal-kit company increased spending on marketing in the first three months of 2018 than it did in last year's final quarter.
In the first quarter, Blue Apron reports that it has 786,000 active customers, a 5 percent increase from 2017. Average revenue per customer rose slightly quarter-over-quarter to $250.
Revenue has fallen 20 percent year-over-year to $196.7 million.
To read the full original article, please click here.