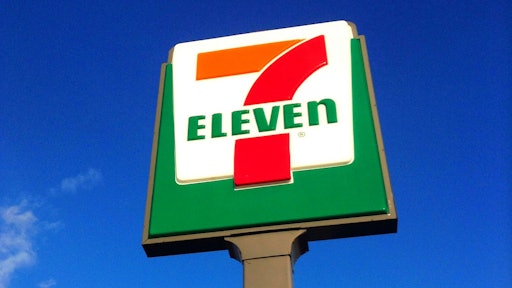 7-Eleven Inc has deployed a range of JDA Software solutions to help manage its inventory and streamline its supply chain processes.
The convenience store relied on JDA to gain deeper visibility into its inventory to reduce high levels of out-of-stocks and decrease expiries. With the new software solutions, the retailer will be able to fill its store's perishable orders efficiently while planning for demand in multiple quantities and load types across multiple distribution centers.
The deployment has given the company insight into its inventory as part of the planning process, and driven efficiencies across order planning and demand forecasting. With JDA Services and JDA Cloud, 7-Eleven has cut order lead so stores can order items on their first order date. The demand plan and more accurate inventory ordering has enabled the retailer to be more proactive with its suppliers about reducing costs across the supply chain.
"We have become a team of high-performing, value-added planning aficionados that has achieved extraordinary changes in a short period of time," said Dean Burkett, 7-Eleven director of demand planning. "JDA has put 7-Eleven in a position to take control of our inventory, allowing us to maintain our expected 99 percent fill rates, while managing our product expiry/write-offs down to one percent of our inventory holding costs."