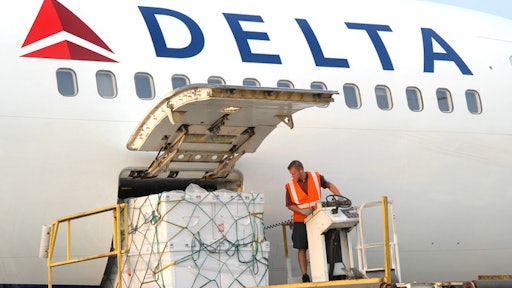 Delta Air Lines ended 2016 with declines in both cargo revenues and demand once again.
The airline saw cargo revenues decline by 17.8 percent during 2016 to $668 million, with declines being particularly strong in the first half of the year. Delta also reported revenue declines in 2015 and 2014.
Delta does not provide commentary on the results of its cargo division, but the decline in revenues does reflect the wider industry trend of rate declines for the majority of the year.
Revenue declines also mirror a 9.5 percent year on year decline in annual demand to 2bn cargo ton miles.
Continue reading about Delta's revenue decline here.