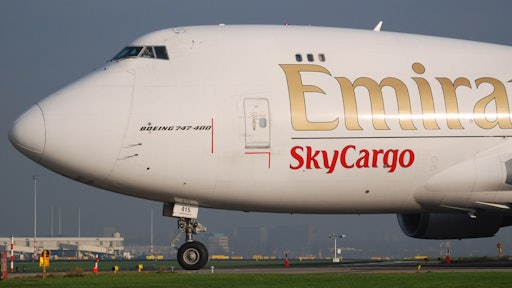 Emirates SkyCargo, the freight division of Emirates, has entered into agreements for global container rental services with two leading players in the market: SkyCell and va-Q-tec, in addition to its existing cooperation with Envirotainer. The agreements allow Emirates SkyCargo to offer its customers a variety of specialized temperature controlled containers for the transportation of perishable goods, pharmaceutical or life sciences products.
Emirates SkyCargo's customers can have temperature sensitive products shipped using one of SkyCell's temperature controlled containers. The Swiss made containers are designed to maintain products at +2°C to +8°C and +15°C to +25°C safely even under extreme outside temperatures such as –35°C to +65°C for several days. The patented containers use innovative material technology to recharge in Emirates SkyCargo's cool chain network thus enabling "door to door" for a closed supply chain and have close to real time temperature monitoring capability.
Customers across Emirates SkyCargo's global network of 155 destinations can now also choose to have their temperature sensitive shipments transported in "va-Q-tainer" containers—advanced passive containers providing temperature controlled solutions for six temperature ranges from -70°C to +25°C in extreme ambient conditions. va-Q-tainer rental containers are available in five different sizes, taking up to two U.S. pallets inside and offer constant and deviation-free temperature control for several days without using external energy sources.