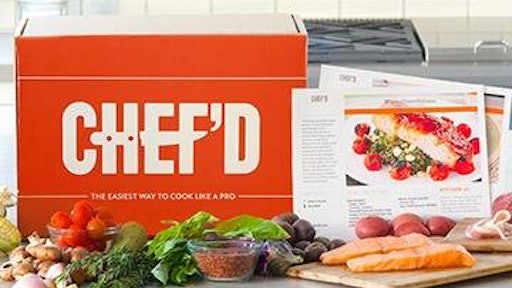 This summer, The New York Times will begin selling ingredients for recipes from its NYT Cooking website as the newspaper publisher seeks new revenue sources to offset declines in print. The Times is partnering with meal-delivery startup Chef'd, which will send the ingredients to readers within 48 hours. The Times and Chef'd will split sales from the venture, according to Bloomberg.
"Our audience spends a lot of time cooking at home," said Alice Ting, vice president of brand development, licensing and syndication for the Times. "So for us it was a natural area to investigate."
The Times' foray into meal delivery is another example of how the publisher is looking for new ways to make money from its content, brand and journalists to hedge against the uncertain future of newspapers. Last year, circulation and advertising accounted for about 94 percent of total revenue.
In recent years, New York Times Co. has started businesses around live conferences, a wine club and an online store that sells hats, shirts and other trinkets with Times logos. The paper also runs a growing travel unit, "Times Journeys," in which tourists pay thousands of dollars to see countries like Iran or Cuba, many of which are led by Times foreign correspondents.
The Times expects meal delivery to be as big as Times Journeys, "if not bigger," Ting said. Last year the company's "other revenues," which include rental income, conferences and e-commerce, generated about $95 million in sales, according to its annual filing. The Times doesn't break out e-commerce revenue separately.
To read more, click here.