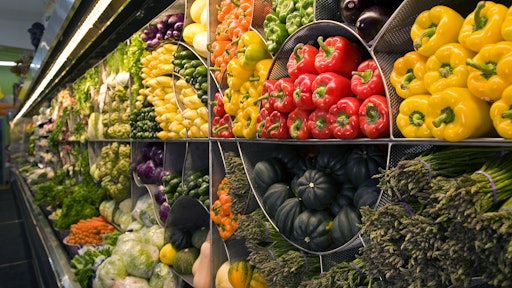 One of the benefits of information technology is that small, independent companies can still be market leaders, especially those that want to assure customers they follow the strictest safety practices. The April Food Logistics explores how Newport Avenue Market in Bend, Ore., has used technology to promote its commitment to safety, along with its dedication to sustainability and serving the local community. All of these factors are important to customers in the Pacific Northwest.
The specialty grocer has long worked with the Food Marketing Institute (FMI) to stay abreast of safety regulations. Company president Rudy Dory has been a long-time FMI board member.
Last year, Hilary Thesmar, the FMI's food safety director, visited Newport Avenue Market and spent a day examining its operations. CEO Lauren Johnson, Dory's daughter, was interested in knowing more about FMI's Food Safety Modernization Act (FSMA) outreach program.
The FMI guide includes FSMA requirements for retailers such as Newport Avenue Market that have central kitchens or off-site production; retailers with DCs; and retailers with DCs and truck fleets. The guide includes a list of what critical questions retailers need to be able to answer.
To read the entire article, click here.