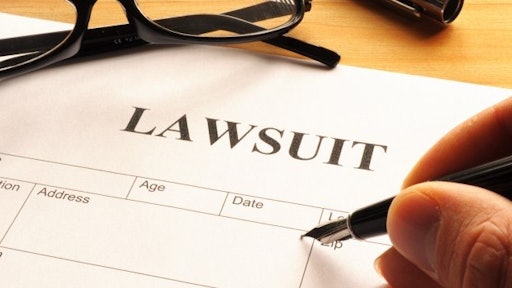 Amazon.com Inc. has sued a veteran logistics executive hired by Target Corp as its chief supply chain and logistics officer to prevent him from revealing trade secrets, according to Reuters.
Amazon said in the lawsuit filed this week that the former employee, Arthur Valdez, was in violation of a noncompetition agreement that he signed while working for the company.
Valdez spent 16 years at Amazon as a senior executive in the Seattle-based retailer's operations department overseeing the company's international supply chain expansion.
Target and other major brick and mortar retailers are aggressively investing in their e-commerce businesses as they try to catch up with Amazon, which revolutionized online retail through aggressive pricing and speedy delivery.
In announcing his hiring in February, Target touted Valdez' experience, calling him a "seasoned supply chain leader" who was focused on Amazon's international supply chain expansion.
The lawsuit said his new role as the chief supply chain and logistics officer at Target would breach Valdez' noncompete agreement with Amazon, which required him to not engage in competition with Amazon for 18 months after leaving the company.
Amazon claims that Valdez was privy to confidential information in a highly competitive area for both companies - moving and shipping goods in the most effective manner.
In its suit, Amazon said the agreement it signed with Valdez prevents him from disclosing confidential information on Amazon's future plans. Amazon also said Valdez was part of an executive level review last year of multiple business divisions including Amazon Fresh, the company's grocery service, and Prime Now, which offers one and two-hour deliveries.
Target is pushing to revamp its food business with newer offerings and aims to get a bigger slice of online grocery sales, which will put new pressures on its food supply chain.
Target has lagged behind competitors in e-commerce but is now stepping up its emphasis on such sales. Recently, the company signed a deal with online delivery service Instacart to pick up Target groceries and deliver them to customers in some cities.
The lawsuit did not specify when Valdez left Amazon. However, Valdez's attorney informed Amazon that he would start at Target on March 28, according to the lawsuit.
"We have taken significant precautions to ensure that any proprietary information remains confidential and we believe this suit is without merit," Target spokeswoman Molly Snyder said.
To read more, click here.