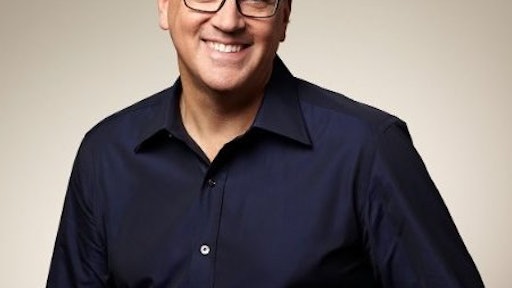 Brian Olsavsky, Amazon CFO, defended the company's fulfillment business in a call with analysts following the company's quarterly profit report Thursday, which was its largest ever but not big enough to meet investors' expectations, according to Barrons.
The company's report of lower-than-expected fourth quarter revenue pushed Amazon shares down $83.35, or 13 percent, to $552, in late trading.
During the Q&A, some analysts were struggling to understand what they saw as lower profitably than they would like, including gross profit margin and rising fulfillment costs.
Olsavsky related a lot of the profit questions to that issue of fulfillment, with more and more goods being stored and delivered by Amazon on behalf of third-party sellers. "We had nearly 50 percent of units from third-party sellers done through FBA," said  Olsavsky, referring to the company's "Fulfillment by Amazon" program.
Olsavsky said shipping cost had risen by 70 basis points, and it was "all part of FBA growth and demand from Prime members."
To read more, click here.
Editors Insight: Amazon claims that demand for fulfillment space and services was high in its customer base. What this says is that the logistics industry has an outstanding future if service providers are willing and capable of seizing it.
The demand for fulfillment services exceed the company's expectations, making warehouses fuller than anticipated and delivering extra variable costs as the company takes on more of this work.
Amazon may or may not succeed in its bid to become a logistics leader. Whether or not it does may depend on the ability of its competitors to win the business that Amazon cannot get out of its sights. Just look at how committed Amazon is to a business that's causing it to risk its financial future over. The fourth quarter profit report was its best ever, and investors aren't impressed by it because of the decisions management is making. 1-29-16 By Elliot Maras