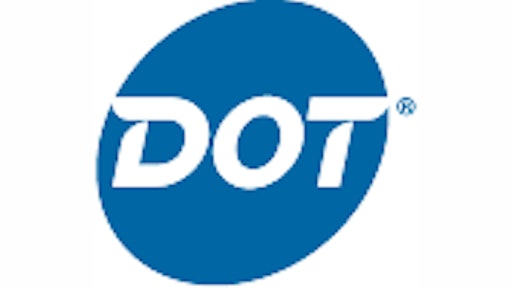 Dot Foods Inc., the nation's largest food industry redistributor, announced it will establish operations in Canada for the first time. On Jan. 1, 2016, Dot acquired Vancouver-based redistributor Marketwest.
"Moving into Canada is a logical progression for Dot as we look to expand our operations globally," said CEO John Tracy. "We believe this market has the potential for significant growth, and we're very excited about the possibilities."
Marketwest was formerly the logistics arm of PJB-Primeline. PJB-Primeline owner Grant Huxtable is dividing the business into two components: food brokerage and redistribution/logistics. Dot purchased the redistribution portion, Marketwest.
"Marketwest is a small operation that I've always known has a lot of potential," Huxtable said. "Dot is the leader in the redistribution industry in the U.S. and beyond and will be able to take Marketwest and its talented employees to the next level. It's a great fit."
Founded in 1994, Marketwest has warehouses in Toronto and Calgary and currently delivers dry and frozen products to 120 distributors across Canada. All Marketwest employees will be retained and will play a key role in helping educate Dot about the Canadian redistribution industry. Marketwest will continue to operate under its current name for the next several months, with a timeline of becoming Dot Foods Canada by the end of 2016. Dot's transition team will work to integrate the companies and, eventually, build volume.
"We are fortunate to have an experienced operator to provide support and education during our introduction to the Canadian market," Tracy said. "There are certainly similarities between Dot and Marketwest, but we know we have a lot to learn. We are both redistributors, but our business models do differ in some ways. And while Dot does have customers across the globe, this is the first time we've established a wholly-owned operational presence outside the U.S. It's a major milestone for us."
The acquisition is beneficial for both companies. Many of Dot's suppliers have long wanted access to the Canadian market. Once the integration is complete, Marketwest's customers will have access to an expanded product offering. Dot anticipates growing the team in Canada substantially over the next year.
The foodservice industry is a major contributor to Canada's economy. It has shown steady growth in the last five years and provides more than a million jobs across the country. Nearly a quarter of Canadians work in a restaurant or foods service job at some point in their lives, according to Research Canada.
"The Canadian foodservice industry is robust," Tracy explained. "We look forward to getting involved, and we have big plans for Canada. We believe Dot's supply chain solutions can positively contribute to the industry there, just as we've served our manufacturer partners and customers in the U.S for more than 50 years. "