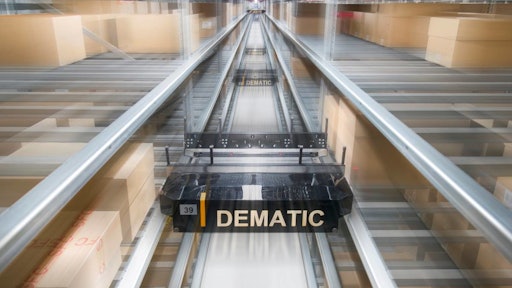 Dematic, which has its U.S. headquarters in Grand Rapids, Mich., and its global headquarters in Atlanta, Ga., said yesterday that it's contemplating moving the jobs, which include fabrication, assembly, warehouse and plant administration positions in Grand Rapids, to its facility in Monterey, Mexico, according to the Grand Rapids Business Journal. The company has 1,200 employees in Grand Rapids is considering closing its plant in the city and moving 300 manufacturing jobs to Mexico.
The company's Grand Rapids plant makes conveyor and sortation equipment.
Rob Arguelles, Dematic executive vice president of global operations, said a final decision will be made based on cost and productivity.
"This is purely about economics and how can we provide productivity and cost performance," Arguelles said. "We are continuously evaluating and benchmarking all of our facilities — where can we get the best level of productivity and cost performance in line with the market demands and that process is part of our standard management system."
To read more, click here.
Companies in this article