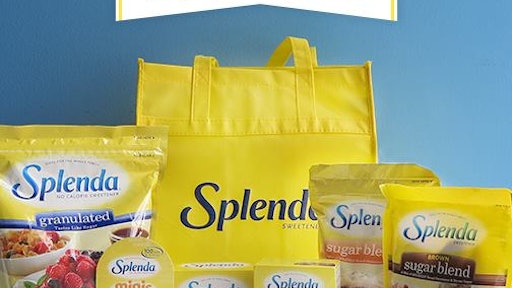 Heartland Food Products Group, a global producer and marketer of low-calorie sweeteners, drink mixes, coffee, and nutritional beverages for consumer markets, has entered into an agreement to acquire the Splenda low calorie sweetener brand from McNeil Nutritionals, LLC, a subsidiary of Johnson & Johnson Consumer Inc. Splenda is the leading low-calorie sweetener brand. The transaction is expected to close before the end of the year. The financial terms of the transaction have not been disclosed.
"We are very excited about our opportunity to own the Splenda brand business and welcome a talented team of professionals to our organization. Splenda fits well within our strategy to offer the very best tasting products to sweeten foods and beverages without adding calories," said Ted Gelov, Heartland chairman and CEO. Splenda is the most iconic low calorie sweetener brand in the world. "The acquisition of Splenda® further enhances our ability to offer our consumers products that support their growing desire to live healthier lives," he added.
During the process Heartland gained an investment partner, Centerbridge Partners, L.P., a private investment firm with $25 billion in assets under management. Centerbridge was instrumental in bringing the acquisition to completion. "We are excited to partner with Heartland through the company's next phase of growth and development as they integrate and grow the Splenda brand," said Jason Mozingo, senior managing director at Centerbridge Partners, which will become a shareholder in Heartland upon consummation of the transaction.
The acquisition of Splenda is expected to provide over 100 new jobs across the Indianapolis manufacturing plant, distribution center, and Carmel corporate office.