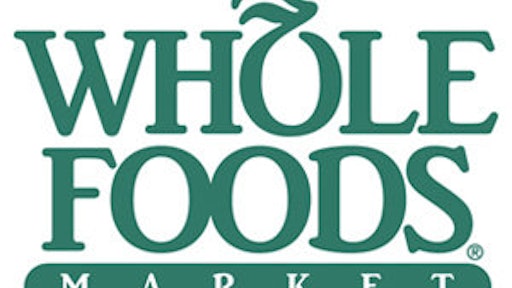 Whole Foods Market Inc. on Wednesday said same-store sales growth cooled again in the third quarter, hurt by competition and an overcharging scandal in its New York City stores, and its shares tumbled 11 percent in after-hours trade, according to Reuters.
The Austin, Texas-based chain's same-store sales, a closely watched performance gauge for retailers, were up just 1.3 percent for the quarter ended July 5, far less than the 2.8 percent gain expected by analysts polled by Consensus Metrix.
Those sales rose 3.6 percent in the second quarter and 4.5 percent in the first quarter. The rapid deceleration is troubling for investors, who have wondered how long Whole Foods could maintain its grip on the natural and organic grocery category it pioneered and long dominated.
Early this month, an investigation by New York's Department of Consumer Affairs found that Whole Foods charged too much for some prepackaged foods at the company's nine New York City stores. Executives, who have apologized to shoppers, said they are working to rebuild trust after national media attention hurt sales around the country.
Third-quarter net income rose 2 percent to $154 million, or 43 cents per share, missing Wall Street's estimate.
Whole Foods also dialed down its 2015 same-store sales forecast. It now expects growth in the low single digit percentages, versus its prior call for growth in the low to mid-single digit percentages. Its forecast for fourth-quarter earnings of 34 to 35 cents per share also fell short of analysts' estimate of 38 cents, according to Thomson Reuters I/B/E/S.
http://www.reuters.com/article/2015/07/29/us-whole-foods-mrkt-results-idUSKCN0Q32JW20150729
Editors Insight: The most important point of this unfortunate situation is that Whole Foods Market suffered a severe problem as a result of trying to do something right. Whole Foods Market is a national leader in fresh and organic food and it has played a big role in building the market for these products. This unfortunate incident caused the company's co-CEOs to publicly apologize in an online video. The damage control apparently did fully not contain consumer backlash.
According to the company, the reason for the weights and measure errors that resulted in mislabeling occurred because Whole Foods Market packs many of its fresh products in its stores instead of in factories or distribution centers. This involves team members handling, weighing and labeling containers of products, such as with cut produce and fresh squeezed juices. This is how the company delivers the freshest products to customers, but it also creates the possibility for human errors.
Whole Foods Market noted on its website that errors can include mislabeled content weights (both higher and lower), which could be a result of scales not being calibrated correctly, not deducting the proper amount for a container, or moisture loss in the product over time. Errors can also include pricing discrepancies such as a price change not being entered into the system or a sale sign that has not been taken down in time.
One takeaway for the f&b supply chain is that management systems have to be developed to reduce the opportunity for human error. Companies have to review their operating systems regularly to identify possible errors. If a company like Whole Foods Markets confronts challenges in its execution, other companies will face similar challenges as they expand fresh and organic food offerings.
The f&b supply chain has more tools available than ever to enable companies to reduce operational errors. Food and beverage companies rely on their supply chain partners to minimize potentially costly errors. 7-30-15 By Elliot Maras