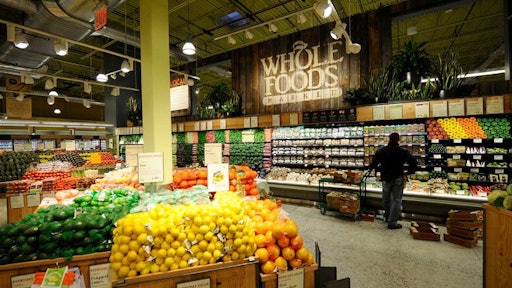 Whole Foods reported Feb. 8 what is arguably its worst performance in a decade, announcing its sixth consecutive quarter of falling same-store sales and cutting its outlook for the year.
The company is closing nine stores, the most it has ever closed at one time. A mere 16 months ago, Whole Foods predicted it would grow its 470 U.S. locations to more than 1,200.
When chief executive John Mackey opened Whole Foods as a neighborhood natural foods store 36 years ago, he never could have predicted that organics, then a fringe interest, would become so thoroughly mainstream they would have to face conventional big-box competitors. Mass-market retailers were responsible for 53.3 percent of organic food sales in 2015, according to the Organic Trade Association; natural retailers clocked in just north of 37.
And Whole Foods is hardly the only store feeling the squeeze. Sprouts and Fresh Market, the second- and third-largest publicly traded organic stores, have also seen falling stock prices.
"Whole Foods created this space and had it all to themselves for years," said Brian Yarbrough, an analyst at Edward Jones. "But in the past five years, a lot of people started piling in. And now there's a lot of competition."
To read more about the Whole Foods store closures, view the original article here.