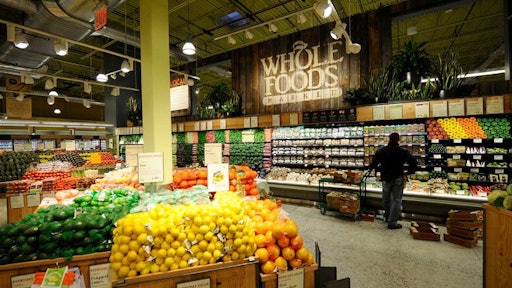 Whole Foods and public health officials in Detroit are encouraging anyone who has consumed prepared foods from the Mack Avenue Whole Foods location to get a post-exposure vaccination, following the announcement late last week that they are investigating two cases of Hepatitis A infection.
Grocery store chain Whole Foods announced late last week that an employee at their Mack Avenue location has tested positive for Hepatitis A, as has a customer who dined in the store's prepared foods section. The chain has six stores in Michigan.
City officials and corporate officials with the Austin, TX-based grocery store chain reported late this week that an employee at Whole Foods' Mack Avenue location in Detroit has tested positive for the virus.
"It is still unclear how either case was contracted," according to the Detroit Health Department's advisory issued last Thursday.
"However, given the theoretical risk that the second case may have contracted the disease from the food handler, the Detroit Health Department is recommending that anyone who may have consumed prepared foods at Whole Foods Detroit between Oct. 6 and Oct. 12 speak to a physician and seek preventive treatment."
The post-exposure vaccine is not effective if it is administered more than two weeks after exposure to the Hepatitis A virus. Consequently, customers who had food or beverages from the prepared section of the Detroit store from Oct. 8-12 could still benefit from the shot.
To read more, click here.