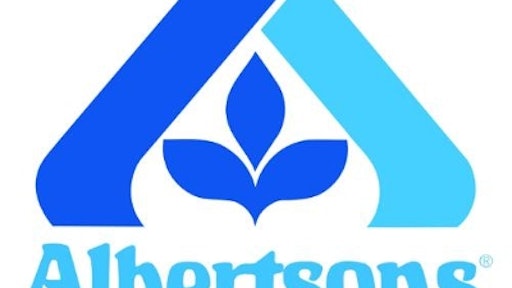 Albertsons Companies, Inc. has filed a registration statement on Form S-1 with the Securities and Exchange Commission for a proposed initial public offering of shares of its common stock. The number of shares to be offered and the price range for the proposed offering have not yet been determined. Food Logistics reported in January that the FTC approved a merger of Albertsons and Safeway. Albertsons is the second largest U.S. supermarket chain after Kroger, according to reports.
Goldman, Sachs & Co., BofA Merrill Lynch, Citigroup, and Morgan Stanley are acting as joint book-running managers and Lazard is acting as a co-manager and IPO advisor for the proposed offering.
The proposed offering will be made only by means of a prospectus. A registration statement relating to these securities has been filed with the Securities and Exchange Commission but has not yet become effective.
Editors Insight: Companies doing business with Albertsons need to be sure their houses are in order. Companies doing business with Albertsons' competitors face a similar mandate.
The IPO has not begun, so there is time for Albertsons partners to scrutinize their operations. Once an IPO takes place, the company management will be responsible to a new organization. New owners tend to seek ways to make improvements.
Supply chain companies have more technologies available than they did even one year ago. The Albertsons organization will want the most efficient systems in place to ensure inventory is being managed in a way that provides customers the values they seek. The management will also want to know that products meet quality assurance and safety standards. And with new food safety regulations coming, management will want to know they are in compliance. 7-9-15 By Elliot Maras