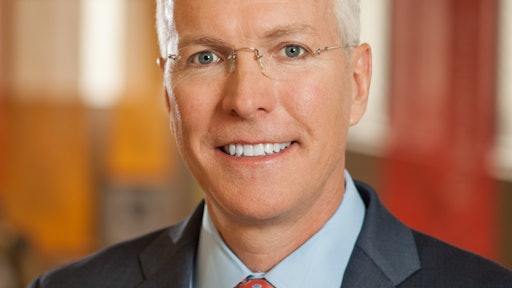 ConAgra Foods Inc., the maker of Slim Jim beef jerky and Chef Boyardee pasta, said it planned to exit its struggling private label foods business as it seeks to boost profit margins and focus on its faster growing consumer foods segment, according to Reuters.
ConAgra Chief Executive Sean Connolly, who joined in April, said on the company's earnings call on Tuesday it was clear trying to turn around the private label business was draining resources and that the segment would likely attract significant interest from potential buyers.
ConAgra bought Ralcorp in 2013 to become the biggest maker of U.S. private label foods. The business has been plagued with problems ranging from customer service issues to pricing concessions, with sales falling nearly 6 percent in two years.
"We know that the inconsistency of our past performance is totally unacceptable," Connolly said.
ConAgra, like others in the industry, is under pressure to cut costs and accelerate growth as consumers shift away from packaged food to options they consider to be fresher, healthier alternatives.
Earlier this month, activist hedge fund Jana Partners took a 7.2 percent stake in ConAgra, becoming its second-largest shareholder, and said it was prepared to nominate directors to the company's board to help address "persistent underperformance" since the $5 billion Ralcorp acquisition.
"Today ConAgra acknowledged the need to pursue a new strategic direction," Barry Rosenstein, Jana Partners managing partner, said in an emailed statement on Tuesday. "We look forward to our ongoing discussions with the company and its advisers."
Shares of ConAgra were up 1.7 percent at $44.18 in midday trading.
KeyBanc Capital Markets analyst Akshay Jagdale wrote in a note that TreeHouse Foods Inc. and Post Holdings Inc could be buyers for the private label business. Both companies did not respond immediately to requests for comment.
On the call, Connolly said the company would implement zero based budgeting, where expenses must be justified for each new period. He also left the door open to future divestitures.
To read more, click HERE.