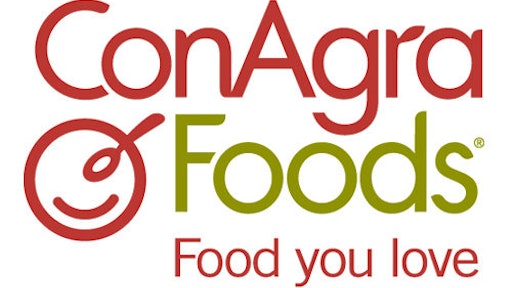 ConAgra Foods, Inc. and Platinum Equity, a California-based private equity firm, today have entered into a definitive agreement for Platinum Equity to acquire ConAgra Foods' JM Swank business, a national food ingredient sourcing and distribution company. Terms of the deal were not announced.
"Our goal continues to be driving greater shareholder value by making ConAgra Foods a more focused and higher performing company," said Sean Connolly, president and chief executive officer of ConAgra Foods. "The divestiture of JM Swank is the most recent step we have taken to allow us to drive growth by continuing to invest in our product portfolio."
Platinum Equity CEO Tom Gores said that he expects strong collaboration with ConAgra Foods and his firm's expertise in corporate divestitures to help ensure a seamless transition.
"We are proud of the relationship we've developed with ConAgra Foods and look forward to working together throughout the transition and beyond," said Gores. "JM Swank is a leader in its industry and our team is excited to partner with management to help drive growth and create new value."
Gores added, "Complex carve outs require experience, hard work and attention to detail. We have been providing divestiture solutions to corporate sellers for more than 20 years and understand what it takes to be successful."
Transactions Platinum Equity has completed in recent years include acquisitions from AP Moeller Maersk, Bemis Company, CBS, Deutsche Post DHL, Emerson, Itochu Corporation and Volvo.
Connolly said that he expects JM Swank to continue to be an important ConAgra Foods supplier and customer following the completion of the transaction.
Connolly added, "I'd also like to thank the JM Swank team for all of their many contributions to ConAgra Foods and wish them well in the future."
Wells Fargo Securities, LLC served as an exclusive financial advisor to ConAgra Foods on the transaction.
As of June 2, ConAgra has discontinued the use of partially hydrogenated oils (PHOs) in the manufacturing of all spreads in the company's portfolio. This includes Fleischmann's, Blue Bonnet and Parkay.
In 2015, the FDA announced that food companies have three years to remove PHOs from food products unless the particular use of PHO is permitted by a food additive petition currently under review by FDA. ConAgra began transitioning away from PHOs in 2006 and has removed the vast majority of them from the company's portfolio by using a variety of ingredients and preparation techniques that maintain the foods' taste.
"Our goal is to continue to provide our consumers with great tasting food made with high-quality ingredients at reasonable prices," said Colleen Bailey, brand director, ConAgra. "We are pleased to have removed PHO from our spreads well in advance of the FDA's timeline."