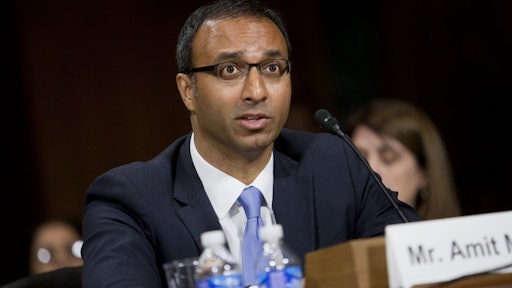 U.S. District Judge Amit Mehta in Washington issued a preliminary injunction on Tuesday blocking the planned merger of the nation's two largest distributors of food and related supplies to restaurants and other foodservice establishments. On Friday evening, he released a public version of his opinion, revealing he sided decisively with the Federal Trade Commission, which had sued to block the deal, according to The Wall Street Journal.
Judge Mehta's 128-page ruling said the Sysco-US Foods tie-up, announced in December 2013, was the type of large combination that lawmakers were concerned about long ago when they gave the government the power to halt mergers.
"The proposed merger of the country's first and second largest broadline foodservice distributors is likely to cause the type of industry concentration that Congress sought to curb at the outset before it harmed competition," the judge wrote.
The judge sided with the FTC on the crucial point in the case: how to define the food distribution market for the purposes of deciding whether the merger could harm competition and lead to higher prices for consumers.
He agreed with the FTC that there was a separate market for distributors like Sysco and US Foods that offered comprehensive products and services to restaurants and other businesses. He rejected arguments from the companies that their size and power should be considered against the backdrop of the entire $231 billion foodservice distribution industry, which includes thousands of competing regional, local and specialty food distributors.
To read more, click HERE.