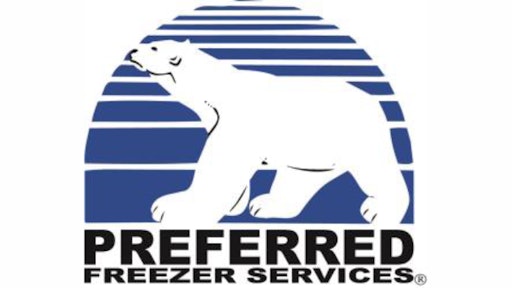 Full-service warehouse provider, Preferred Freezer Services, and its system integrator Dematic Corp., a material handling and logistics automation company, has awarded a seven-figure contract to Eisenmann to construct an electrified monorail system for its facility in Richland, Wash. The cold storage warehouse will be fully-automated and the largest of its kind in North America.
In the summer of 2015 an electrified monorail system 750 meters in length will connect the receiving department with the warehouse, picking department, truck loading bay, and railroad spur. Thirty five trolleys will be operating around the clock, seven days a week, moving 6,000 pallets, each weighing approximately one and a half metric tons. While traditional refrigerated warehouses rely on human-operated cranes, "this will be our sixth fully-automated cold storage facility, and we are already planning further projects," stated John J. Galiher, CEO of Preferred Freezer Services. "As refrigerated warehouses are getting larger, the conveyor systems are becoming more complex. It is very important that the facility is flexible, fast, and totally reliable. Against this background, we were looking for a proven solution. According to our research, Eisenmann systems are the best worldwide in terms of performance, reliability and quality."

Preferred Freezer Services is investing over 100 million US dollars in the project, which is being overseen by Dematic. Preferred Freezer Services has four additional cold storage facilities on their agenda for 2015, two of which will be fully-automated.