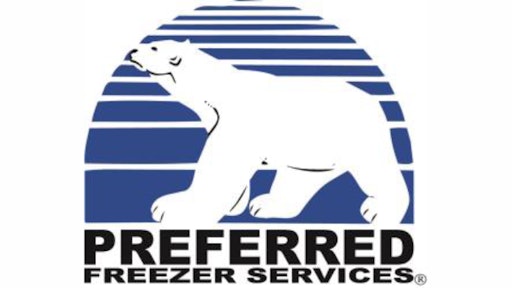 Preferred Freezer Services (PFS) is currently overseeing the construction of its newest facility in Richland, Wash. The Richland facility is the company's first cold storage facility in the state of Washington.
The construction of the new facility broke ground on May 12th, 2014. Upon completion (projected for July, 2015), it will be the largest public refrigerated warehouse in North America and the largest single cold storage facility built at one time in the world. The freezer in the facility will be automated, featuring robotic cranes rather than the human-operated equipment relied upon by traditional warehouses.
The completed facility will stand at 120 feet tall. It will cover 455,000 square feet with 313,000 square feet dedicated to automated freezer space. The Richland facility will add over 40 million cubic feet of cold storage capacity to PFS's continually expanding footprint. The facility is strategically located near an existing railroad spur. The track system will provide 207 miles of pallet support and will have the capacity for 50 rail cars per day.
Preferred Freezer Services President Brian Beattie described the project as "exciting, new, and different." Beattie added that it is "our first venture into the Pacific Northwest, with two additional locations in the development stage."
For more information on our Richland facility, contact General Manager Burnie Taylor at 757-604-2774. For information, visit www.PreferredFreezer.com or contact Dan DiDonato at 973-820-4040.