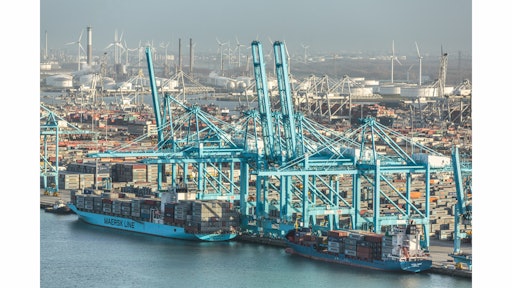 The port of Rotterdam announced a series of measures to eliminate congestion at two large container terminals and free up quay and labor capacity for oceangoing vessels, according to Journal of Commerce. Inland waterway barges and feeder ships transporting export and import containers will be diverted from the congested ECT Delta and Euromax terminals to three smaller terminals to be "bundled" for onward shipments to the larger facilities. 
Efforts to ease congestion at the Delta and Euromax terminals "have not had the desired effect up to now," the Port Authority said.
"The inconvenience experienced by the port's customers and users is of such magnitude that the Port of Rotterdam has taken the initiative of developing solutions to this problem," it added.
To read more, click HERE.