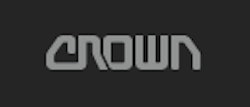 Crown Equipment Corp. announced that J.H. Ryder Machinery Ltd. is joining the organization's global network of Crown Lift Trucks sales and service locations. J.H. Ryder, which has more than 400 employees and 14 sites throughout the Ontario and Quebec regions of Canada, will begin doing business as Ryder Material Handling, part of Crown Lift Trucks.
Terms of the transaction, which is expected to close this summer, will not be disclosed. J.H. Ryder has been an authorized dealer of Crown lift trucks for more than 30 years.
Crown Equipment's enhanced relationship with J.H. Ryder allows Crown and its four independent dealers in Canada to better support customers on a national basis. J.H. Ryder provides material handling equipment sales, parts, service, maintenance and training to a diverse customer base representing numerous automotive, construction, food and beverage, logistics, manufacturing, and retail applications, among others. The company's comprehensive offering is supported by more than 200 mobile technicians who comprise one of the largest service fleets in Canada.
Ron Greer, president and chief executive officer, J.H. Ryder, said, "As we approach the 85th anniversary of the opening of the first J.H. Ryder location, it is incredible to think about the growth of our organization. The pride our employees have always had in their work is unmatched, and it is because of their efforts that we were in a position to take this critical next step in our organization's future. We share the same business values as Crown, which makes this evolution of J.H. Ryder an easy one for our employees and our customers. As one entity, the organization's commitment to career growth, product quality and customer service stands to uniquely differentiate the brand."
Crown's nationwide presence in Canada is also supported by authorized dealer relationships with Arpac Storage Systems, Industrial Truck Service, Prime Material Handling Equipment Ltd. and Toromont. Collectively with Ryder Material Handling, this dealer network is positioned to bring its customers greater access to an expanded product and service portfolio that is designed to help customers more profitably operate and manage their business in Canada and throughout the world, according to Jim Mozer, senior vice president, Crown Equipment. Globally, Crown has more than 500 retail locations in more than 80 countries.
"When we evaluated how we could best serve the Canadian market, it became apparent that all of our dealers and their customers would benefit from a more formal Crown Equipment presence in the country," Mozer said. "We didn't have to look far for an answer to the identified opportunity. The J.H. Ryder team consistently demonstrates its deep understanding of the market's material handling needs. And, the Ryder brand is synonymous with superior quality and service. We're excited about the potential of our entire network in Canada."
J.H. "Jack" Ryder sold his first industrial truck in 1919 to the Grand Trunk Railroad. Eleven years later, J.H. Ryder opened its first location in Toronto.
Companies in this article