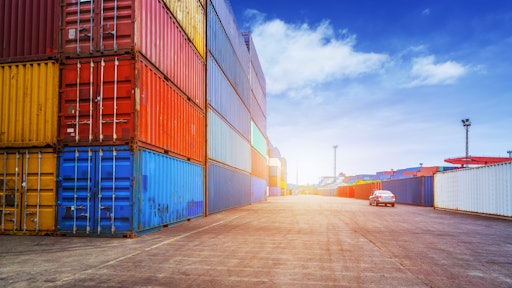 zhu difeng AdobeStock_84691685
A 36.5% jump in international shipping container volumes over the past decade is driving strong demand for logistics space near seaports, according to the recent CBRE Global Seaport Review.
"A greater number of companies today are facing the enormous supply chain pressures generated by changing consumer behavior, economic uncertainty and a need to better insulate their manufacturing and distribution processes from interruptions," says John Morris, CBRE president of industrial and logistics in the Americas. "As container shipping increases, so does the need for more logistics real estate, especially within seaport markets."
From CBRE:
The industrial and logistics sector has seen historically high demand as companies expand their real estate footprints to keep up with e-commerce sales, which have increased 133% over the last five years. It's anticipated that by 2026, 1.7-2.2 billion square feet of additional e-commerce-dedicated logistics space will be required to support internet sales.

The CBRE Supply Chain Advisory group estimates that transportation accounts for 45-70% of total logistics costs. Locating distribution facilities near seaports can help to lower transportation costs.

More than 80% of the world's merchandise trade by volume is seaborne, of which over half is shipped in ocean containers.

Ongoing risks remain the Russia/Ukraine war, COVID-19 restrictions in China and continued port congestion.