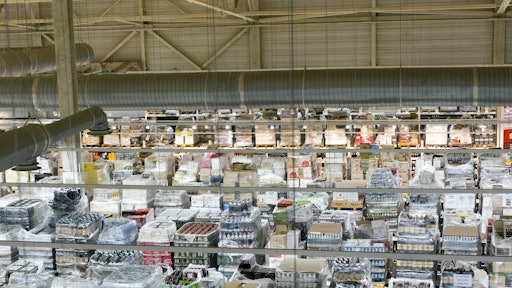 AdobeStock_206094251
Dark stores have been a hot topic over the past few years as online grocery adoption rises and retailers strive to fulfill orders as seamlessly as possible. Now, during the Coronavirus disease (COVID-19) pandemic, the conversation has grown louder. Some retailers have transformed or are in the process of turning select brick-and-mortar locations into dark stores to keep up with record e-commerce grocery demand.
However, as more shoppers opt for online methods, grocers are wondering if dark stores are the most effective model for order fulfillment. Have we already reached peak popularity of this concept?
The growth of dark stores
Dark stores are small-scale distribution centers located in traditional retail locations that focus exclusively on online shopping, enabling picking and packing without customers in the aisles. Called "dark stores" because they have no physical customers, dark stores make it possible to scale e-commerce operations in an effort to increase efficiency and reduce costs. Grocers across Europe were early adopters of this concept. Grocers in the UK have leveraged dark stores to create facilities for extreme efficiency, especially as transaction volumes increase and customers want to have items delivered to their homes.
Meanwhile, U.S. grocers have adopted this concept, building e-commerce warehouses to avoid overcrowding the store and lay out their products specifically for online orders. U.S. retailers overall, however, have been slow to embrace the dark store.
During the pandemic, shutdowns and stay-at-home orders have led some retailers to close stores, reducing some danger for employees and transition to dark stores, enabling online orders to be fulfilled in wide-open aisles.
The benefits of dark stores
Some of the most fundamental decisions retailers will tackle in developing or improving grocery pickup and delivery programs are around fulfillment sourcing. Simply stated, you have to determine where the items in the shopper's basket will be collected from.
Retailers have some options. First, they can optimize their in-store pickup processes using planograms to reorganize the location of the most popular items for faster picking. Additionally, they can utilize shuttered stores or warehouse locations for online orders, using either human or robotic pickers. This enables grocers to scale their businesses while growing their online shopper base. Dedicated locations can enhance accuracy for online picking and packing, create space to take robotic technology to the next level and allow for additional capacity and centralized route planning.
Moving beyond dark stores
Perhaps because of the U.S.'s slow adoption of dark stores, some North American retailers are now skipping the dark stores concept altogether. As the online grocery market sits at north of $8 billion in sales during the pandemic, many retailers are fast forwarding straight to multi-fulfillment centers (MFCs).
Running a dark store means that legacy real estate costs add to the slim margins of manual picking. It also presents logistical issues. In January, Texas was caught off guard by a snowstorm that caused already increased online ordering to skyrocket in one day. Much like a standard grocery store, can a dark store successfully keep up with this surge, especially if employees have trouble getting to work? There are other questions retailers must ask, such as "how will dark stores socially distance their employees during COVID-19?" As well, "do the stores have the ability to pick and pack effectively, a la Amazon, who utilizes both robots and humans?" Probably not.
A dark store is just one method of benefitting from labor efficiencies, but at the end of the day, you are limited using human hands. Even with the best layout and most efficient picking strategies, a human can only pick about one item every 20-30 seconds. Meanwhile, a properly staged environment with robots can be about one every 2-5 seconds, according to some estimates. Of course, some of these robots may not be as adept at picking fresh produce or other items that require precise attention.
Given the complications involved in using a traditional grocery store setup as a dark store and steady growth in online grocery adoption, grocers are starting to abandon the idea. Instead, they're opting for MFCs that are purpose-built for fulfillment and oftentimes utilize more automated systems and efficient processes. This format offers grocers an option that will be sustainable and scalable for much longer.
Are the big players investing?
Theoretically, retailers are investing in dark stores to optimize their click-and-collect or curbside solutions, such as implementing some robotic technology to facilitate picking and packing. While we've seen some investments along these lines, the reality is that if dark stores were so critical to click and collect, we would see innovators making a significant play in this space. And at this point, they're not. These innovators are instead opting for automation by creating local fulfillment centers (LFCs). In these compact, modular warehouses built within or added to a store, automated bots retrieve popular items. The items are then brought to a picking workstation, where the order can be assembled with speed. Meanwhile, at the height of the pandemic, some big-box retailers converted some of its grocery stores to do picking, packing and delivery from those stores to lessen the burden on their distribution centers. However, dark stores are still an afterthought to retail giants compared to direct-to-home shipping distribution centers and MFCs.
One size doesn't fit all
All of this isn't to say that dark stores are a dead end. Depending on the technology and process that takes place inside the store, along with the retailer's long- and short-term needs, the dark store could be a perfect choice for retailers based on the density of orders in a given region. So, while the conversation around dark stores is dying down, retailers in 2021 will experiment with a mix of physical fulfillment options to determine where they can be profitable, especially considering that fulfillment is still the biggest expense when it comes to e-commerce.
The pandemic has changed the game for the concept of the dark store. Ultimately, it really comes down to a retailer striking the right balance between technology and human labor, along with having inventory in the right place. Will the items be retrieved from store shelves, a dark store, a warehouse or MFC? Or will it be a combination of sources? This will involve balancing key factors like floorspace and layout, order volume and available budget. There are advantages to each, and decisions must be based on unique business situations.