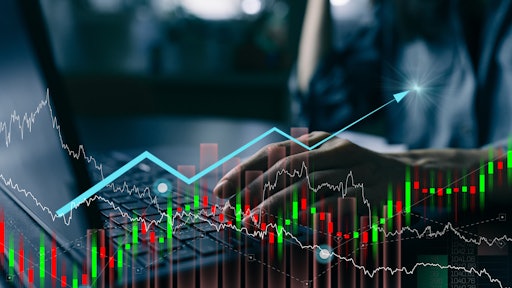 Leonid AdobeStock_501221203
The pace of overall spending growth in April ticked down to +3%, slightly slower than the +3.3% growth recorded in March, according to the latest SpendTrend from Fiserv report. This was the fourth straight month of slowed spending and corresponds with similar slowdowns in transaction growth.
From Fiserv:
Restaurant spending growth slowed to +5.1%, marking the fourth straight month of slowed growth. Food and beverage stores (-0.9%) also experienced some of the largest downshifts, largely due to declines in average ticket size.

Retail spending growth in April (-3.7%) picked up from its March pace (-4.1%), driven by seasonal demand in building materials (+0.2%), general merchandise stores (+1.0%) and health and personal care stores (+2.8%).

Clothing and accessories (-6.0%), sporting goods (-7.8%) and furniture (-13.3%) led declines in retail spending.